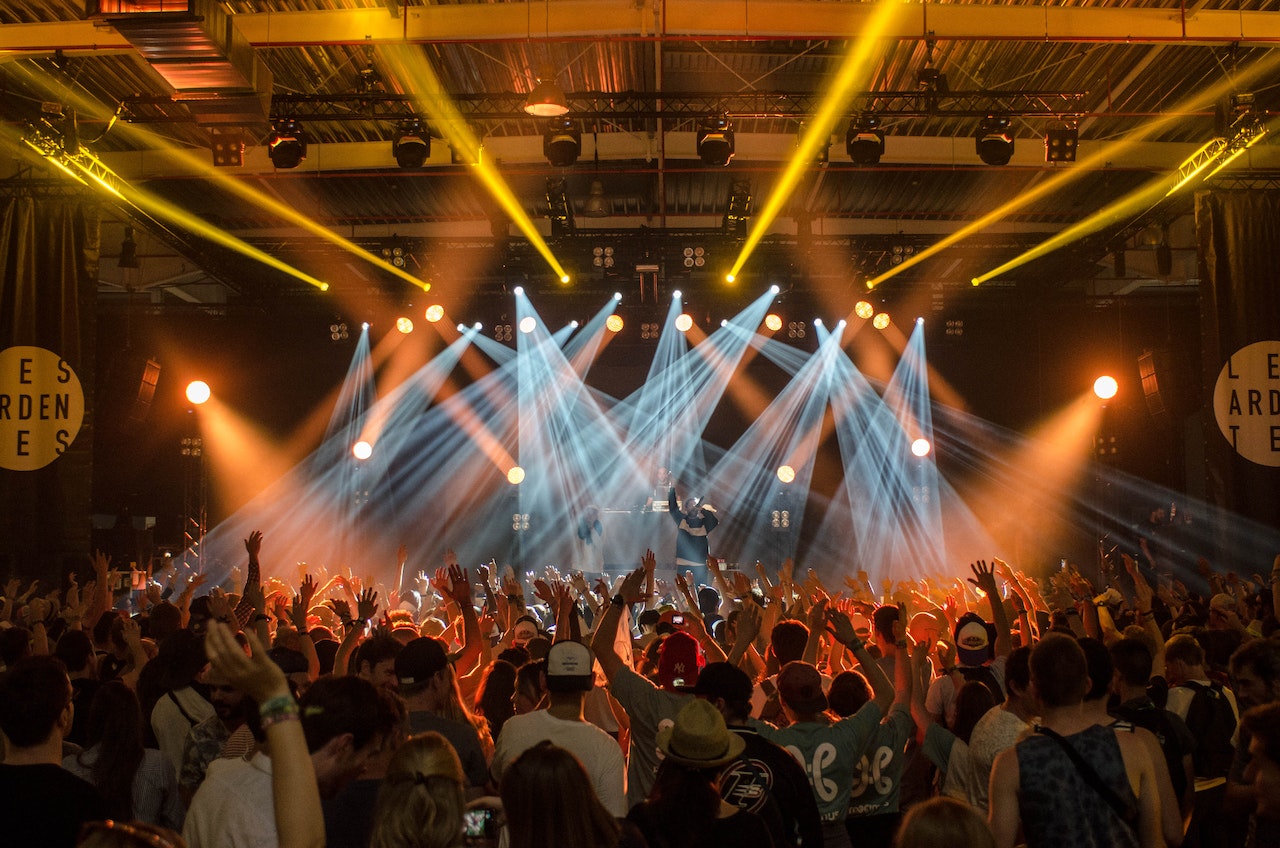 Despite the rise of digital streaming platforms, live music remains popular among music fans today. For most audiences, nothing beats the magic of seeing your favorite artist perform your favorite songs live on a big stage, surrounded by countless other fans.
With over 52% of Americans attending live shows at least once a year, event organizers know how lucrative hosting a live concert can be. But if you're planning a concert, know that one of the most critical decisions you must make is knowing what type of audio and video (AV) equipment you will need. AV equipment plays the most vital role in live concerts, which means knowing the right equipment can make or break your event.
In this blog, we delve into video and audio equipment rental specifics. We will also discuss concert venues, as the concert's location will determine what equipment you need.
Types of Concert Venues
Generally, live concerts require mostly the same equipment. However, many of those can vary, depending on the venue where your concert will occur. There are two ways to classify concert venues: by location and size. 
More information about these types of concert venues can be found below.
Venue Types By Location
Depending on the location of your live concert, having the proper equipment can significantly impact your audience's listening experience. It's important to consider where your concert will occur: indoors or outdoors.
Indoor concert venues

are enclosed spaces like bars, theaters, and stadiums. Within these spaces, the sound coming out of the audio equipment is enclosed within the area. Because of this, acoustics are usually better while requiring less power. 

Outdoor concert venues

are conducted in open areas like gardens and wide fields. They are a popular choice because they offer a better concert atmosphere. But because of the poor acoustics, audio equipment will usually need more power, depending on the size of the location. Organizers must also account for weather conditions, so it's vital to have weather-proof audio equipment.
Venue Types By Size
The size of the venue must also be considered when choosing AV equipment to ensure the music is audible for all concert-goers. This will also determine the size, type, quality, power, and number of equipment you'll need. 
Small venues

are spaces that can accommodate about 1,000 people or less, like bars, clubs, and gardens. Most concerts in smaller venues offer an intimate experience.

Medium-sized venues

are spaces that can host between 1,000 to 6,500 people. Most theaters are examples of medium-sized concert venues.

Large venues

can host more than 6,500 people, with many capable of hosting more than 30,000. Open fields for music festivals and stadiums are perfect examples of large concert venues.
Typically, smaller venues will require smaller equipment with lower power requirements. Conversely, larger venues will require larger equipment and strategic placement to ensure the audio remains audible among audience members further away from the stage.
AV Equipment Needed For Live Concerts
Now that we've discussed where live concerts can be hosted and how these can impact your equipment selection process, it's time to talk about AV equipment. The following are some of the most important equipment you will need for your live concert:
Microphones:

Choosing the right microphone is crucial for good sound in live events, regardless of the venue. Sound engineers need to study how different microphones interact when working with multiple microphones. Depending on the type of concert, you will also need to consider whether having a wired or wireless microphone is more appropriate.

Microphone Stands:

Like microphones, mic stands are also necessary, depending on the concert you're organizing. Most shows will require at least one stand for the vocalist, but other mic stands may also be needed for other singers that play instruments such as keyboards, guitars, and drums or when working with choreographed movements.

Cables:

Concert events can easily require dozens of different cables to ensure all AV equipment is working. Aside from the length of the cables, it's also important to know the quality of each cable, the frequencies they can handle, and the transmission type.

Stage Monitors:

Stage monitors can help performers with their performance as they are able to listen to their own sound. They can also help the audio technician make any adjustments if needed.

Multicore:

Audio multicore cables are thick cables that transmit audio from microphones and musical instruments to a mixing console and from the mixing console to the various speakers around the concert venue. 

PA System:

The public address (PA) system forms the core of all AV equipment needed to run a successful concert, increasing the audio volume and improving its distribution. It comprises all the microphones, amplifiers, speakers, and all other related equipment. 

Speakers:

Like a PA system, speakers can improve audio distribution throughout the concert venue. However, they offer much higher quality audio than standard PA speakers as they allow the separation of electronic and acoustic sounds of live instruments. Choosing the right speakers and setting them up properly is crucial to ensure the sound doesn't interfere with the microphones while allowing an optimal listening experience for the audience.

Sound Mixer:

The mixing board is a central piece of equipment that controls sound quality during the live concert. As the audio producer's primary tool of the trade, the mixing board is crucial for adjusting sound during the event.
Create the Best Live Concert Experience with Showtech Productions
Securing the right AV equipment is critical to your live concert's success. Your audience's listening experience will depend on the audio quality and will make or break your event. To ensure a pleasurable experience, consider the type of equipment you'll need based on your concert venue for optimal performance. 
And whether you're organizing an intimate gathering or a large-scale concert experience, Showtech Productions is here to provide a worry-free production experience. For all your live concert audio equipment rental needs, request a proposal from Showtech Productions today!