From small projectors in a breakout room to large screens at a superstar concert, we can do it all.
Few things can match live video production for sheer entertainment impact. It literally is the next best thing to being in the room when an event takes place, and that is what drives us at Showtech Productions to put a professional effort into each and every element of your live event.
Getting video production at your event right the first time is something you just can't entrust to a beginner. Showtech has the gear, the experts and the track record to make that happen!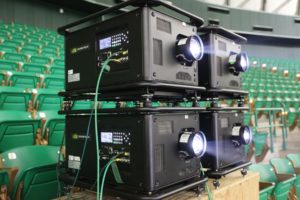 If your event is important enough to attract a large group of people to attend, then it's important enough to produce well with professional live video services. So, whether you're presenting a sporting event, an academic ceremony, or a stockholder's meeting or you're launching the next great manufacturing business, you need to have fantastic and professional live video production. The good news is, you've got a partner who has seen it all and has enthralled audiences for years.
Our Video Production Experience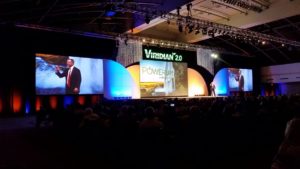 We have served clients in a wide variety of industries and presentation types. From organizations as diverse as the Waco Symphony to Texas Instruments to the City of Dallas, our company has been there for dozens of clients every step of the way to make sure their live video production was professionally managed. If you are considering any kind of live event with an audience, contact us today and let us make it an event to remember.
DFW Area Video Services Offered
Image Magnification (I-MAG)
Data Projection
Event Recording
Multi Camera Shoots
Powerpoint Creation
Logo Creation
Barco UDX-4K32 (30K ANSI Laser)
Barco UDM-4K22 (20K ANSI Laser)
Barco F80 (12k Laser)
Barco HDX-W20 Flex HD (20k ANSI)
Barco RLM-W12 HD  (12k ANSI)
Barco TLD/TLD+ Lenses (complete range)
Barco E2/S3 Event Master Components
Barco PDS-902 3G
Broadcast Video Switchers
Panasonic PT-MZ570U (5k ANSI Laser)
Absen X2v LED video panels (2mm)
Absen X5 LED video panels (5mm)
LCD Monitors 23"-98"
AJA Ki Pro HD Disk Recorders
Playback Pro - Mac Book Pro w/keypad
Sony HSC-100 HD Digital Triax Camera Chains
Sony HSC-300 HD Digital Fiber Camera Chains
Canon DIGISUPER 72 Box Lens
Panasonic HD Hand Held Cameras
Panasonic AW-UE160 4K PTZ Remote Cameras

Panasonic AW-RP150 PTZ Controller
AV Stumpfl HD Format Screens

Blackmagic 3G-SDI Routers and Converters
Barco HD-SDI Routers
Decimator 3G/HD-SDI Converters
TVOne 3G-SDI Converters & Scalers
Whirlwind Tactical Fiber cabling
4K-SDI over Fiber systems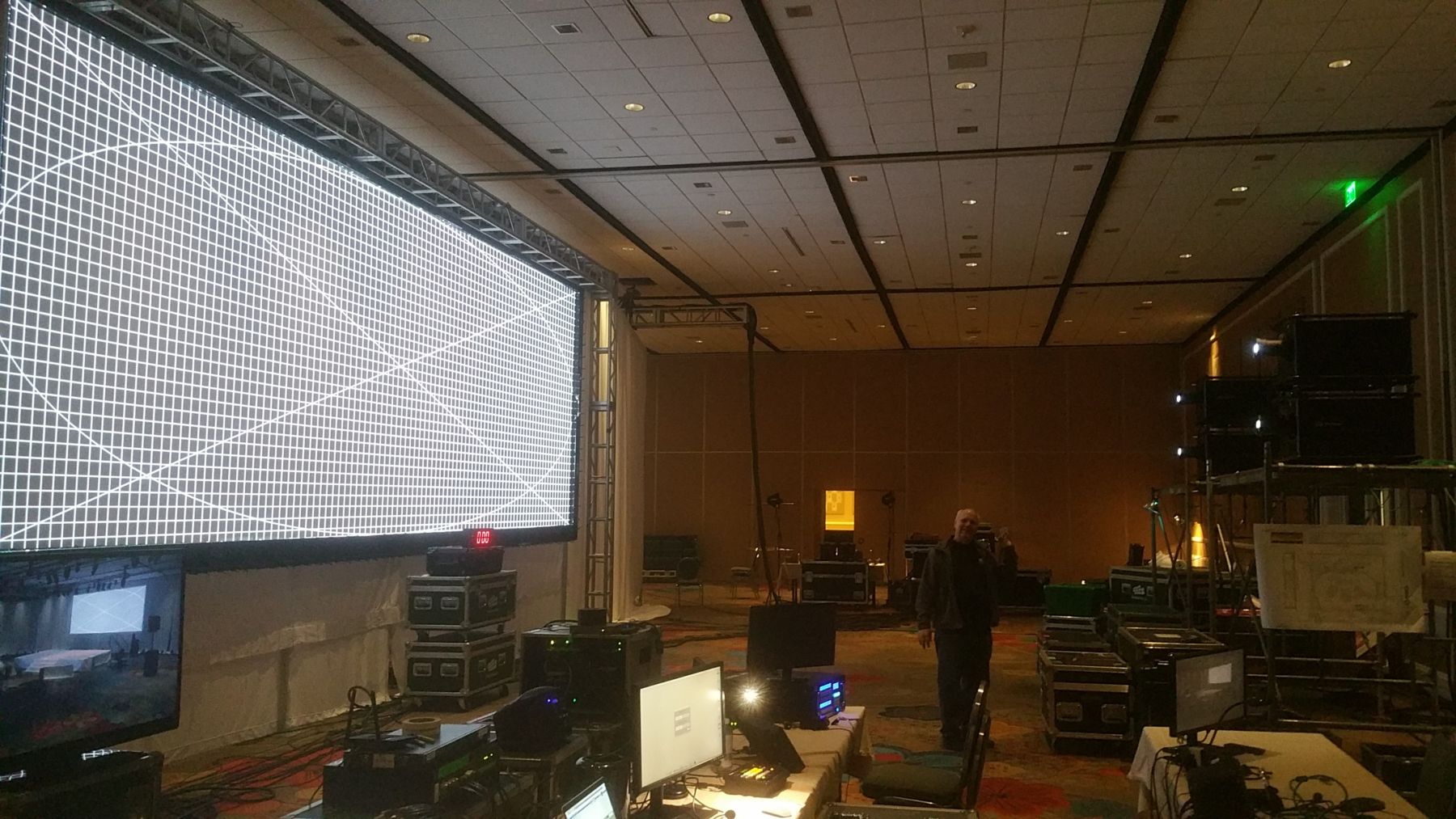 Behind the scenes - dual stack blended projection setup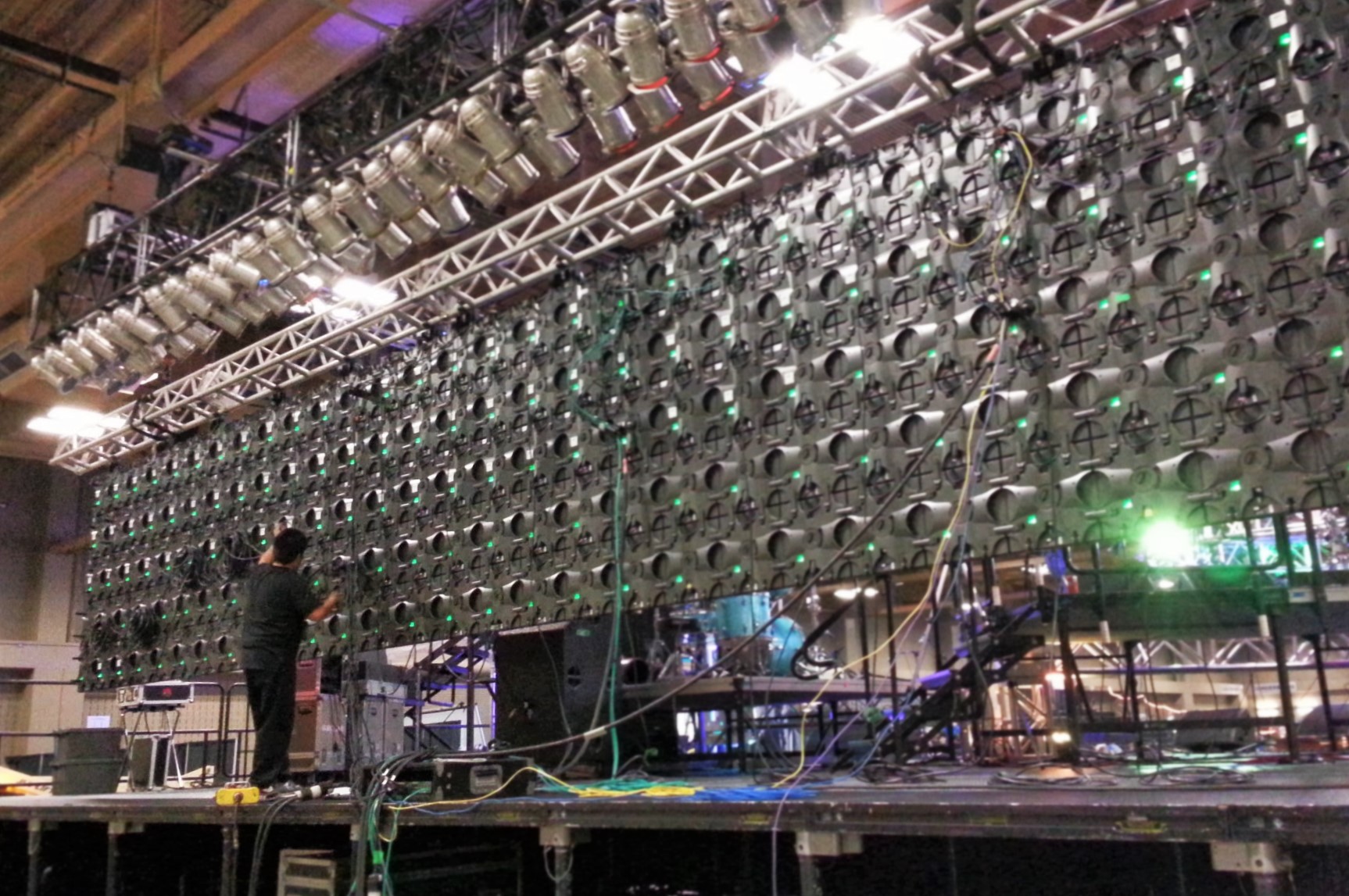 Behind the scenes - LED wall setup