Do you perform live gigs?
Perhaps you are a solo act, or you share the stage with a few bandmates. Either way, live performances offer an opportunity to connect with your audience and gain more recognition. The last thing you want to happen is to book the gig, show up, and realize you do not have all the audiovisual concert equipment you need.
You may be overwhelmed thinking about all the gear you need – or if you run a venue, you might be wondering if you have everything required for the artists performing on your stage.
We can help you either way.
Read on to learn more about the essential equipment required for a flawless live performance.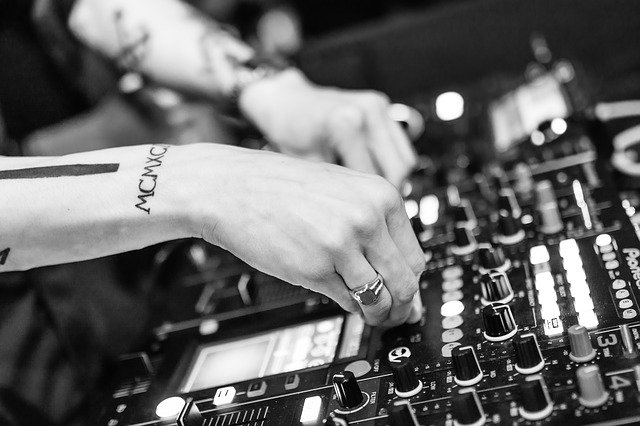 Audio Visual Concert Equipment for Live Performances
Your band has worked hard to write and arrange the music. Your visual and sound system equipment should be able to deliver the final product to the audience with clarity. Fortunately, it is possible to find equipment that works for your band or your venue – and sets your performance apart from the competition without breaking the budget.
Depending on how frequently you gig, or how often your venue hosts musical performances, you might not have a long-term need for all this equipment. Fortunately, you can rent live music equipment at very affordable prices to enhance your live performances.
PA Systems
Public Address (PA) systems electronically amplify sound so your audience can hear the vocals, electronics, and instruments over ambient noise. They encompass everything your sound passes through to reach the audience, including cables, microphones, mixers, speakers, and everything in between.
PA systems are affordable sound system equipment, but they require careful handling. Make sure you are using the right cabling to produce high-quality sound. Get a system with multiple ports for equipment and one speaker to cover a large area.
Mixing Boards
An analog or digital mixing board allows for connecting multiple inputs and instruments to the PA system. A good mixing board or console is a critical piece of live sound equipment for professional-quality sound output.
The board lets you set volume levels, equalization (EQ) and tone adjustments, routing, dynamic changes, and much more. Newer mixers have built-in effects and allow for the recording of the live event when connected to a computer, so you'll have promotional material to distribute after the show.
Monitors
On-stage monitors let you hear sound from the PA system during the performance. These are small loudspeakers that face the performers rather than the audience. The ability to hear yourself onstage is imperative for delivering an excellent performance.
Different types of monitors include:
Stage wedges

Side-fill systems

Stand-mounted monitors

All-in-one line-array monitor systems
In-ear monitoring systems bring high-quality signals to the performer's ear, allowing them to hear the mix at any volume. These systems are best known for reducing stage volume. Further benefits of in-ear monitoring for sound engineers and musicians include improved stereo imaging, portability, and protection against hearing damage. In-ear monitors are ideal for acoustic performers and electric ensembles with low-power instrument amps.
Microphones
These are critical components of the live sound equipment list that transmit your voice and music to the audience. Technology offers many ways to mic instruments and vocals, which can make mic setup a bit more complex, considering the range of options available.
The most popular types include:
Dynamic microphones

Condenser microphones

Drum mics

Wireless mics
Other sound input sources include direct interference, which changes an electronic audio signal, and line sources, which are feeds sent to the mixing board from audio and video players.
Cables for Concert Equipment
Audio producers work with different cables in each session and must keep them functioning and organized at all times. Cables used for live performances include XLR for microphones, RCA, TRS, TS, and various cable connectors. Apart from identifying each cable, knowing the transmission type, quality of the cable, and physical attributes is critical for creating a balanced, quality sound environment during the concert.
Lighting
In the music video age, you need your visuals to be up to par. Lighting equipment ensures that you highlight onstage performers while adding a visual drama and flare to match their songs. Lighting falls into two distinct categories – spotlights and stage lighting that focuses on the performers, and wash lights for the backdrop.
Other types of lights include:
Par cans

Color lights

Effects, laser, and strobe lights
Similar to mixing boards, light boards help you trigger or control various lighting equipment as required. Some units are easy to use for smaller venues, while the more complex units are suitable for large arena shows.
Deliver a Memorable Live Performance
When you have all the necessary equipment for playing live gigs, you can focus 100% on the performance. This essential gear constitutes a fairly simple live setup, and it's all relatively inexpensive to purchase or rent. Get out there, have fun, and entertain your audience!
Showtech stocks and supplies a range of concert equipment for indoor and outdoor events, which makes putting on a live gig easy and quick. Contact our team today and let us convert your live performance into a memorable event.