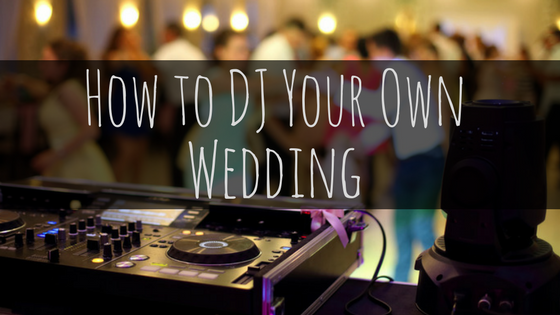 For a couple getting married, all of the details involved in helping to make it a day to last forever involve a variety of different aspects. When it comes to considerations about the reception afterward, how to address the musical presentation that allows the newly-married couple and their guests to dance is often a vital component because of the festive atmosphere it evokes.
Hiring bands take time, be more expensive than your budget allows and having to concern yourself with making sure that they show up can add unnecessary stress to your joyous day. Many people prefer to simply hire a professional DJ to avoid such situations, but that's becoming more and more of a cost-containment problem.
Everything Under Your Grasp
One perfect way to address this issue is to consider the idea of DJ equipment rental. This allows you to have complete control over what songs are played when they're played and very definitely are the best economic choice consideration.
Control over the songs played can be very important, which is something that makes the decision to rent DJ equipment a wise one. You don't want to be in the middle of your meal or meeting with guests while your special song is played. In addition, you don't want to have to explain to family members why an inappropriate song was part of your wedding reception.
Planning Made Simple
Showtech is a company that has experience when it comes to DJ equipment rental. They've seen many of the above issues come about during their time in this particular business, which is why when you rent DJ equipment from them, such concerns will virtually fall off the map.
With their equipment, the musical playlist can be set up beforehand, thereby reducing one uncertainty even before the big day arrives. By then employing the services of a friend that only needs to periodically monitor the situation, your bill for such services won't end up in an area that reaches four figures.
Maybe an even better option is this area is to download an app that can be set up beforehand which will organize the music for each step of your reception. This will also allow for some spontaneity to get people on their feet.
Sweet Sounds
Of course, making sure that such music can be heard by all of your guests means that a quality sound system will have to be rented. Showtech has also accounted for this inevitability and makes sure that no matter the acoustics of a particular facility, the sound resonates for all who happen to be in attendance. Investing in something like speaker stands will also pay off in the long run.
A microphone is also a necessity, yet what type can be something that needs to be decided. There are standard microphones for introductions and other announcements, while more and more people are evolving toward using wireless mikes.
Being prepared for a disaster is also something that avoids a crisis in these types of situations. That's why having different devices available to play your music will avoid the embarrassing specter of no music or dancing because of a breakdown of a laptop or media player.
The Best Choice
DJ equipment rental is something that can merge saving money by keeping control of your special day. Memories that will last a lifetime don't have to be an expensive proposition, so when you need to rent DJ equipment, make sure to get in touch with the Showtech office and get plans for your big day started.