Capturing an audience's no easy feat these days. According to research, our over-reliance on technology has decreased our attention span from 12 to 5 minutes. If you're busy preparing content for an upcoming presentation, the pressure to capture your audience's attention is high. If you can't do this quickly and upfront, you may lose them to their other distractions.
Of course, professional presenters and speakers know that there are some effective ways to engage an audience and tricks that can help grab their attention. Success at engaging your audience and delivering an effective presentation involves ensuring your material is well-structured, and the information is delivered to the audience in a relatable and visual way.
Before you start writing your content and designing your slide deck, ensure you have defined your audience, know how to keep an audience engaged, and how to relate to them. This post covers five audience engagement strategies to help you deliver a successful presentation.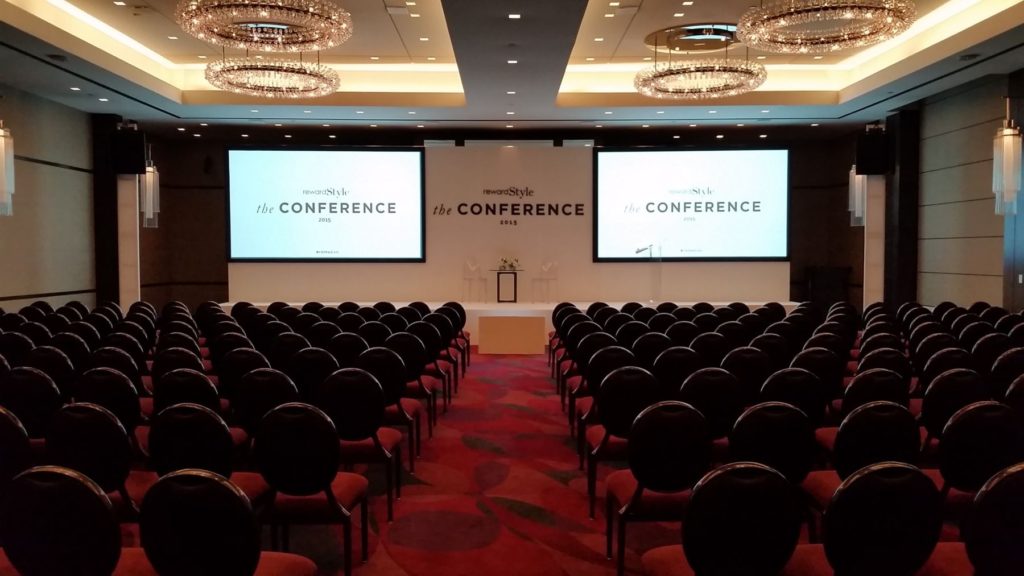 1. Structure Your Presentation
A good presentation should be structured in a similar way to how other types of stories are structured. For example, if you set up your presentation with the same structure as a story, your audience has a better chance of staying interested. Building your information as a narrative with intrigue and drama will keep them on the edge of their seat. You need to keep an audience engaged by creating a sense of fascination with your subject and then revealing to your audience how your content fulfills that fascination. This way, they will understand your viewpoint and message. The best way to write like this is to ensure your material has a beginning, a middle, and an end. 
The beginning will set up your audience for the topic (or the adventure in the story) you're introducing by showing them the issues and problems they are all dealing with. Remember to briefly include the information everyone agrees on, so they know you understand their knowledge of the topic. 

The middle will involve the body of your presentation. Here's where you will introduce contrasting information, showcase similarities you share, and introduce what other possibilities could be true. This information should hold your audience's attention. By presenting an alternate idea or a difficulty that needs to be solved, they can challenge themselves to find a solution. 

The conclusion should give the audience a firm idea of the challenge being faced and possible future outcomes. Hopefully, you will leave them in amazement and feeling encouraged. Here you should also repeat the important points from your material.
2. Define Your Audience
You want your listeners to be able to relate to you so that they stop and listen to your presentation. Figure out who your audience is so that you can find common ground with them. Think about where they are from, their age, interests and occupations. What differences or commonalities do your audiences have, and how does it pertain to the content of your presentation? Use this information to create relatable examples and evidence in your presentation. This way, your listeners are more likely to empathize with you.
3. Audience Engagement
A good presentation doesn't just share information with the audience. You will need to think about how to engage your listeners and keep them listening the whole time. Even though your presentation may seem filled with interesting nuggets of information, that doesn't mean it will hold your audience's attention. Sure, the importance of your material should speak for itself. But audiences can be easily distracted, so it's up to you to engage them as best you can.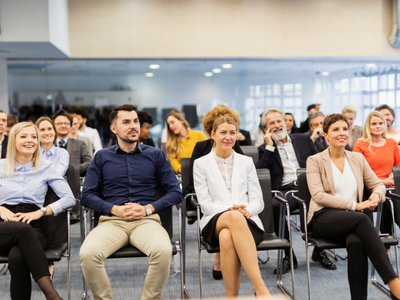 Some good ways to engage an audience include the following:
Tell a story

Understand your audience

Describe a scene or character

Relate to a recent event

Ask a thought-provoking question 

State a compelling fact
4. Make It Visual
So you've mastered your presentation and you understand your audience. You've created a dynamic story to draw your audience in and have them hanging on your every word. Now, you have to make the presentation's slide deck. Here's another place you need to be creative. To do this, you need to add images, propose questions, and wrap these up in well-designed and exciting slides. Remember, 90 percent of information transferred to our brain is visual, and most people are visual learners. That's why visual aids are so essential when telling a story and presenting your material.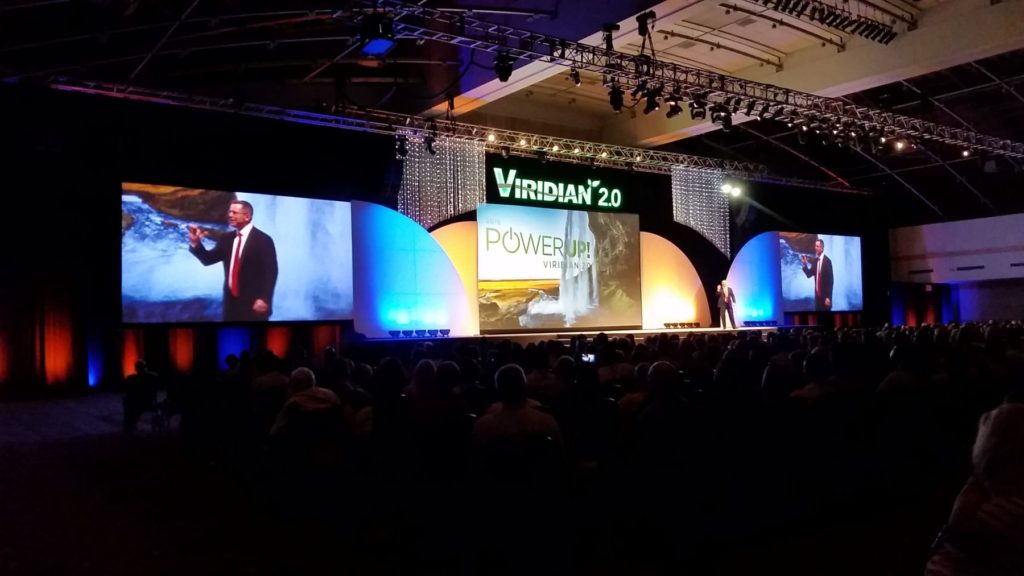 Add infographics, images, photos, and even video and animation. This is a foolproof way to keep your audience on topic and focused. If you don't mind putting on a performance, bringing physical props is another way to keep your audience's attention. Even walking around the room and being dramatic at certain stages gets your audience to sit up and listen.
5. Create an Effective Conclusion
Suppose your audience has stayed with you until the end. Your images, relatable content, and insightful material have kept them engaged. Make sure you get them across the finish line with a strong conclusion. Spend a good chunk of your time considering a thoughtful way to close your presentation. Mostly, your audience will remember your beginning and conclusion more clearly than the middle of your presentation. Make sure you summarize the main points of your presentation clearly and find a way to create a lasting impression as your audience leaves.
How Can We Help?
Now that your presentation is developed and you've implemented the best audience engagement strategies, it's a good idea to consider your stage equipment. You'll want a good screen, lighting, and sound equipment to ensure your audience can hear and see all you have to present.
Showtech is a full-service audio-visual production and equipment rental company serving the DFW area, Dallas, TX and all of the U.S. for over 22 years. Our goal is to supply the best AV equipment with the best service for your event at the right price.
 We specialize in turn-key production solutions for corporate meetings and events, concerts, industrial shows, festivals, and trade shows. Our inventory includes state-of-the-art equipment. Contact us with any queries regarding your next event and your equipment needs.