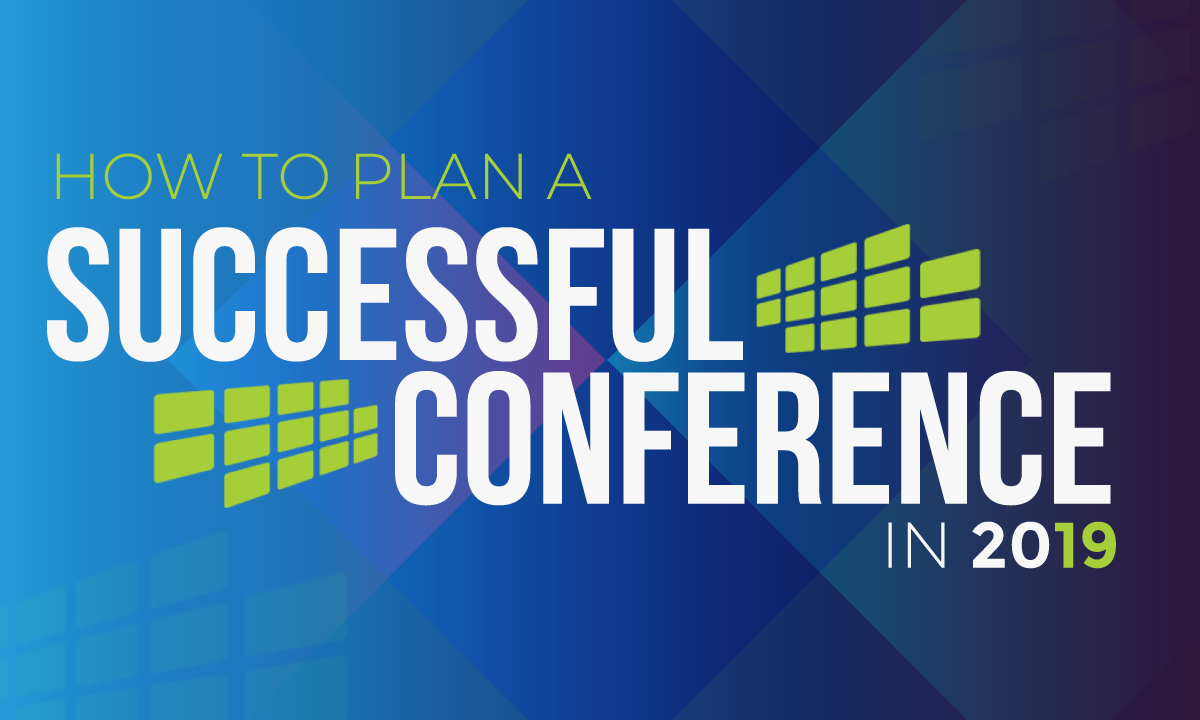 Planning a conference is a great way to maximize your reach while providing you the opportunity to network with new potential partners and business associates. Conferences are great for networking, making new connections, and sharing ideas among other professionals who work in your industry. If you are planning an upcoming conference in 2019, there are a few steps to keep in mind to ensure your event goes as smoothly as possible – and uses the right productivity tools such as A/V equipment and speaker rentals.
Consider the Purpose of Your Conference
Define a purpose for your conference and the reason why people are likely to attend. A clearly defined goal is essential for a successful conference. Simply inviting all of the professionals you know to a conference does not lead to a cohesive event. Are you planning to focus on social media marketing, SEO (search engine optimization), viral marketing, or some other topic? Know your target audience and the purpose of your event before moving forward with your conference planning.
Create a Guest List
Once you have a defined goal and purpose for your conference, create a suitable guest list. Review your current contacts along with contacts of others you are closely connected with professionally. Search your current LinkedIn contacts for relevant professionals who are optimal candidates for an invite. Once you have your list, brainstorm creative and unique ways to send appealing invites online or off.
Set a Budget
Set your budget before you begin searching for keynote speakers, venues, entertainment, and other services you may need such as an AV equipment rental company. Planning a conference without a budget in mind is a surefire way to overspend or discover you are unable to afford the event. Once you have your budget set it is important to set aside an additional 10 to 15 percent for expenses that may arise or unexpected costs and fees you encounter.
Connect With Vendors
Connect with local and professional vendors that are most relevant to the type of conference you are hosting. Ensure you contact and book vendors with reasonable time left to plan your event. Avoid contacting vendors a week or even a month from your conference date to prevent missing out on potential booking opportunities.
Also Read: Top Tips for Planning a Conference in 2018?
Invite Keynote Speakers
Brainstorm your ideal keynote speakers and connect with them individually during the months before your conference's official date. Keynote speakers attract attendees and provide an additional incentive to attend an event. Consider the purpose of each individual keynote speaker you want to attend and inform them of your reasoning when contacting them directly. Allow keynote speakers to present their own speeches or sessions to encourage participation and attendance.
Develop Your Agenda
Once you have your keynote speakers booked, create an agenda and itinerary for your conference event. If you are hosting a conference over multiple days, break sessions into sections and provide breaks, lunches, and other activities to keep your guests and attendees happy and socializing.
Choose Your Marketing Strategies
Marketing is an integral part of hosting a successful conference. Determine the best marketing strategies for your event such as social media marketing, LinkedIn marketing, or even Facebook ads. Create a robust marketing plan with multiple campaigns months ahead of your actual conference date to incentivize potential attendees and to maximize your event's visibility and exposure online.
Select an AV Equipment Rental Company
Speaker rental is an essential element involved in planning and hosting a conference. Search for an AV company that provides the type of speakers and sound systems you require based on the venue you have selected and the number of guests you are expected. The right sound system is one of the most important factors to keep in mind when you are hosting a conference for any purpose.
Knowing how to properly plan and prepare for a successful conference is a way to make the most out of the event you are hosting. With the right preparation and a thorough understanding of your conference's purpose, create an event that is welcoming and memorable for all of your guests.
If you need an AV company that provides robust AV equipment and speaker rental solutions in Dallas and Fort-Worth area, contact Showtech Productions today.