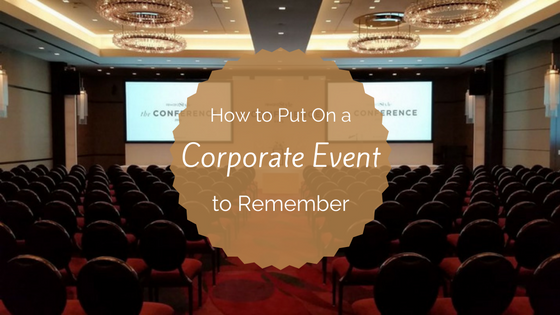 Putting on a corporate event can be a fun and exciting thing to do. You can showcase your company to employees and other associates while celebrating all of the work that has been done throughout the year. You can also use a corporate event to unveil a new product or service, or to educate employees. Putting on a corporate event that will really stand out and create memories can be an easy thing to do if you put the right amount of effort into researching the different important elements of a memorable corporate event.
High Quality Sound is Key
One of the most important elements of your corporate event is the audio. When audience members can't make out what's being said on stage, that's going to be a big problem. Uncomfortable audio feedback is also something that's not fun at a corporate event. You must make sure that you rely on an AV company like Showtech that will have the right equipment to produce quality audio at your event. Having us in your corner will help you feel confident that you won't have any issues with your audio during the entire event. We can provide awesome PA systems, wireless mics, and headsets that will make presenters feel very comfortable speaking to the audience.
Make Your Visuals Visible
It's important to make sure that everyone in the audience can actually see your visuals. At larger corporate events, you really need to plan for the right types of displays for your visual aspects of the event. Projectors and big screen TVs are an example of visual AV equipment that would be great to have at your event. Having big screens with large enough words and charts/pictures is incredibly important to pulling off a really successful event. An AV company like Showtech will be able to help you choose the right visual equipment options for your event based on the size of your space.
Use Lighting That Creates Interest
You want your corporate event to be fun and exciting, right? Showtech will be able to help you with an amazing light setup on stage. This will make your corporate event feel more like a concert and less like a boring business meeting. These lights will also help presenters feel cool and confident on stage. Finding the right lighting is much easier to accomplish when you're working with Showtech. We've been doing this for a long time, and we know how to set up your lighting so that your event isn't a snooze fest.
Investing in an AV company to help you with your event needs is a very wise thing to do. This will help your message be remembered at your corporate event, and your employees and associates will take note of the fact that this corporate event wasn't just thrown together – yours is a company that values its employees enough to put on a great show for them.
Contact Showtech today for a free estimate and to get started on planning out what you need for your corporate event!