Most consider audio visuals to be the heart of a successful event. Optimal quality sound and lighting significantly impact the mood of the occasion, and it can either make or break the experience for the attendees. Therefore, if you are organizing an event, hiring audio and visual gear is crucial to bring the occasion to life.
When you rent video equipment, you get premium visuals that your guests can see clearly. No matter the size of your live affair, you will surely benefit from the help of a professional production company equipped with the right tools that keep your guests engaged and amazed.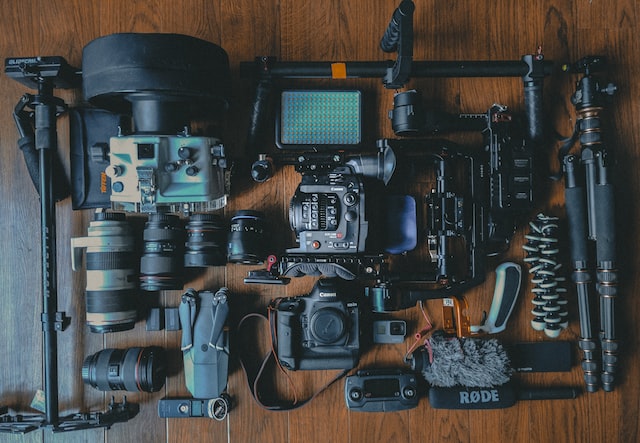 Keep on reading to learn our tips on how to rent video production equipment for your next event:
Set Your Budget
Renting the gear is the most upfront production expense. Therefore, it helps to determine the cost to rent video production equipment in advance. But estimating the cost is not as straightforward as many think. Aside from the rental price, you must also consider the storage requirements for the borrowed gear and your crew's salary. Once you get a general idea of the expenses, you can finally set an ideal price range for the equipment rentals.
Create a List
Most production companies offer AV packages, but sometimes, they don't contain all you need for your event. To avoid any delays brought about by forgotten gear, it's essential to list everything required. You also need to provide specific details when you rent video equipment since prices may change based on your demands.
Don't hesitate to communicate your needs to the production company you partner with. A reputable business will always accommodate your concerns and tailor its packages accordingly.
Check the Venue
The layout and size of the venue matter when it comes to audiovisuals. Therefore, you must check the location in advance to determine what type of equipment will work with the site. You can also ask the AV production company if they have hosted an event in the same place – and if they did, they could provide you with recommendations of suitable packages that are perfect for your occasion.
Consider Your Options
Every rental company has policies, so you must read through them thoroughly before renting out gear. This is also an excellent time to compare prices. Then, choose the renter that is suited to your budget.
When planning to rent video equipment, it's essential to connect with an established company that has a long history of successful transactions. This way, you are sure you are using high-quality equipment that produces top-notch output.
Book Early
Booking an AV production company at the eleventh hour of your event is never a good idea. These businesses have a lot of affairs to host, and if you wait too long to book, they may not be available for you. So make sure to seal the deal weeks or even months ahead. This way, you avoid any potential scheduling issues.
Booking early also gives you enough time to negotiate prices. Most AV packages are offered at affordable costs, but if you wish to discuss the matter with your production partner, you have plenty of time to come up with a fair price for both parties.
Showtech Productions Has Everything You Need
Showtech is a full-service audiovisual equipment rental company with an inventory of state-of-the-art gear. Since our foundation in 1997, our goal has always been to put on memorable productions and make winning performances possible. Over the years, we have gained a reputation for providing industry-leading recording and engineering equipment in prestigious venues like the Dallas Convention Center, Four Seasons Resort, Anatole Hotel and many others.
Our video rental department offers a wide array of services, including multi-camera shoots, data projection, image magnification and event recording. Get in touch with us if you have any questions. We have put on many shows and know how to deliver maximum appeal at manageable costs.