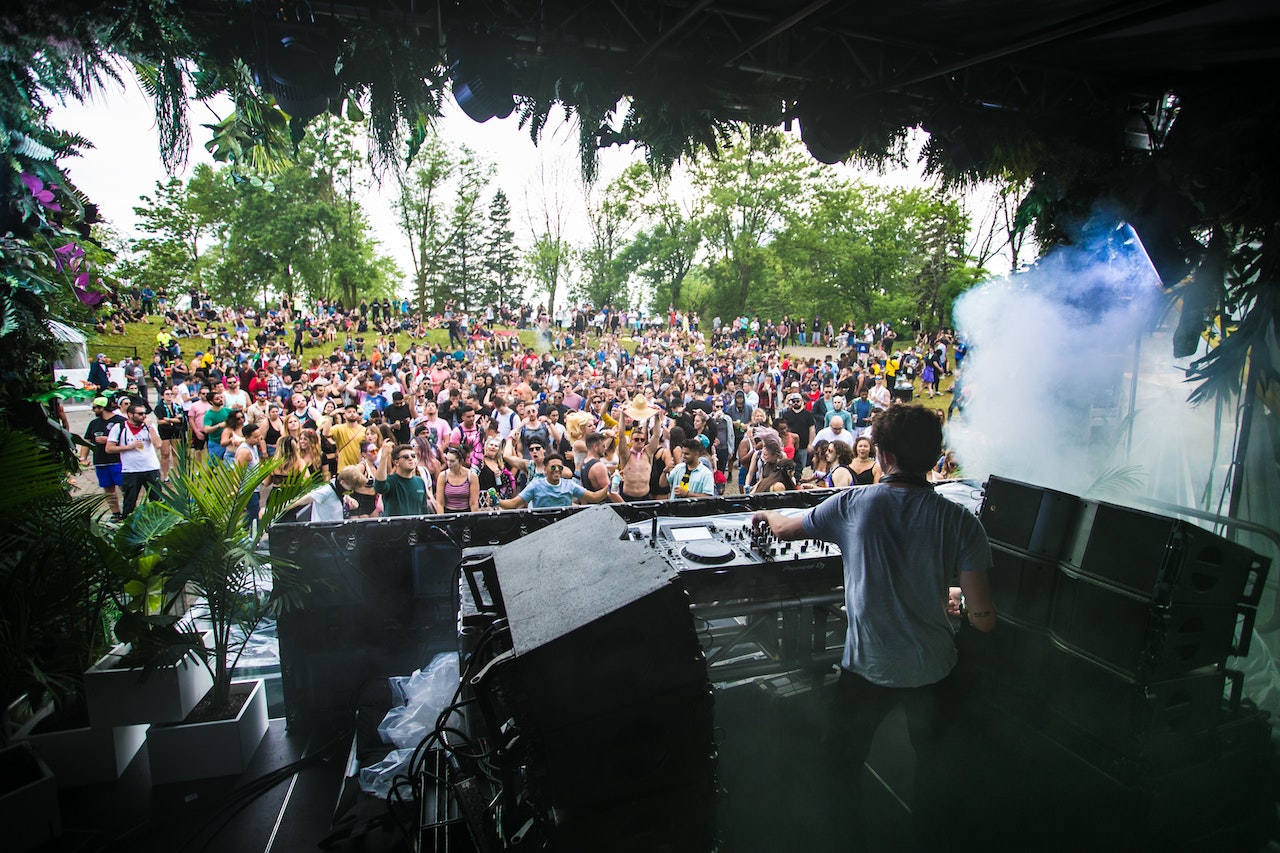 Summer in Dallas can be warm and humid, but it's never too hot for a day or evening spent at an outdoor event. Warm-weather festivities in the city include outdoor concerts, music festivals, weddings and parties.
Two common concerns when planning an outdoor event are the audio and video features. Outdoor events have unique challenges that even a perfectly sufficient indoor A/V setup might not overcome. These include background noise, unpredictable weather, large venues and lack of power sources.
For these reasons, it's crucial to have a solid AV plan in place. This includes choosing the right equipment. This article lists the essential Dallas audio video equipment you need to help ensure your summer outdoor event is a success.
Must-Have Audio-Visual Equipment for a Summer Outdoor Event
Keep in mind that this is not an exhaustive list, as your equipment needs may vary depending on the size, scope and nature of your event. When in doubt, contact a trusted Dallas audio video company renting out AV equipment for outdoor events. Apart from ensuring you have all the gear you need, they can advise you on everything from speaker placement to the correct screen size for your venue.
Sound System
A sound system is a collection of devices that reproduce and amplify sound. It is made up of several parts, including:
Mixing Console
Also called a mixing board and audio mixer, a mixing console is an electronic device used to combine input signals from multiple audio sources, such as microphones, electric instruments and recorded music. It allows you to control these signals' volume, tone and dynamics.
Mixing consoles also have output channels that allow them to send the mixed audio signal to speakers and amplifiers.
Microphones
Microphones come in either wired or wireless configurations. Both have their pros and cons when it comes to outdoor use.
Wired microphones tend to be more reliable, but the cables can pose an obstacle during a performance. On the other hand, wireless microphones are portable and allow for more freedom of movement. However, you have to stay within range for them to work, and they require batteries.
There are a few types of mics ideal for outdoor events like concerts. The dynamic microphone is a popular option for live vocals, while condenser and ribbon mics are suitable for both vocals and instruments.  
Speakers
Various types and sizes of speakers may be used depending on the size and type of event you have. Some examples of speakers commonly used in outdoor events are:
Line Array Speakers:

These are identical speakers stacked and mounted in a vertical or horizontal line. You can often see them at large concerts, suspended above the stage and pointed at the audience.

Subwoofers:

These speakers deliver low frequencies, giving music depth and emphasizing the sound of drums and bass guitars.

Delayed Speakers:

A delayed speaker system may be used in events held in large, open areas. They create a sense of depth in a sound space and ensure that sound is distributed evenly across the venue.  
Keep in mind that speakers can be costly. Purchasing speakers for the purpose of using them at a one-time event may be impractical. If you need a speaker setup for your event, consider using an audio-video rental company. A Dallas audio video company that sets up and rents out AV equipment will help ensure great sound quality at your event while keeping costs within budget.  
Amplifiers:

These are devices used to amplify audio signals. Simply put, they make sounds louder and more powerful.
There are several kinds of amplifiers, including:
Power amplifiers:

These amplify audio signals from mixers and broadcast them through speakers.  

Line amplifiers:

These are devices used to compensate for weak signal or signal losses in an existing audio or video signal path.

Instrument amplifiers:

These are used to amplify audio signals from musical instruments such as electric guitars and basses.
Video Projector and Screens
Certain events, such as weddings and concerts, may need visuals. In these situations, you'll need a video projector and screens.
When choosing a projector, consider the time of the event. For instance, if it's a large venue and the event is to be held in the daytime, you'll need a bright projector that's designed for outdoor daytime use. A better option would be an outdoor LED screen, as it is highly visible even in bright conditions.
Meanwhile, screens are typically available in 16:9 (widescreen) and 4:3 (standard) aspect ratios. If you're showing a presentation, make sure it's formatted to the correct aspect ratio. 
Keep in mind that widescreen is commonly regarded as standard.
Rely On Showtech Productions for Audio Video Rental Equipment and Services
When you need audio video rental equipment, you can rely on Showtech Productions. We are a full-service audio-visual production and equipment rental company serving Dallas and surrounding areas. Our inventory includes state-of-the-art equipment from top brands like Barco, Shure, Roland and Korg.
Our goal is to ensure your event is a success.
Request a proposal today from Showtech Productions. Call 972-988-0033 or fill out our online form.