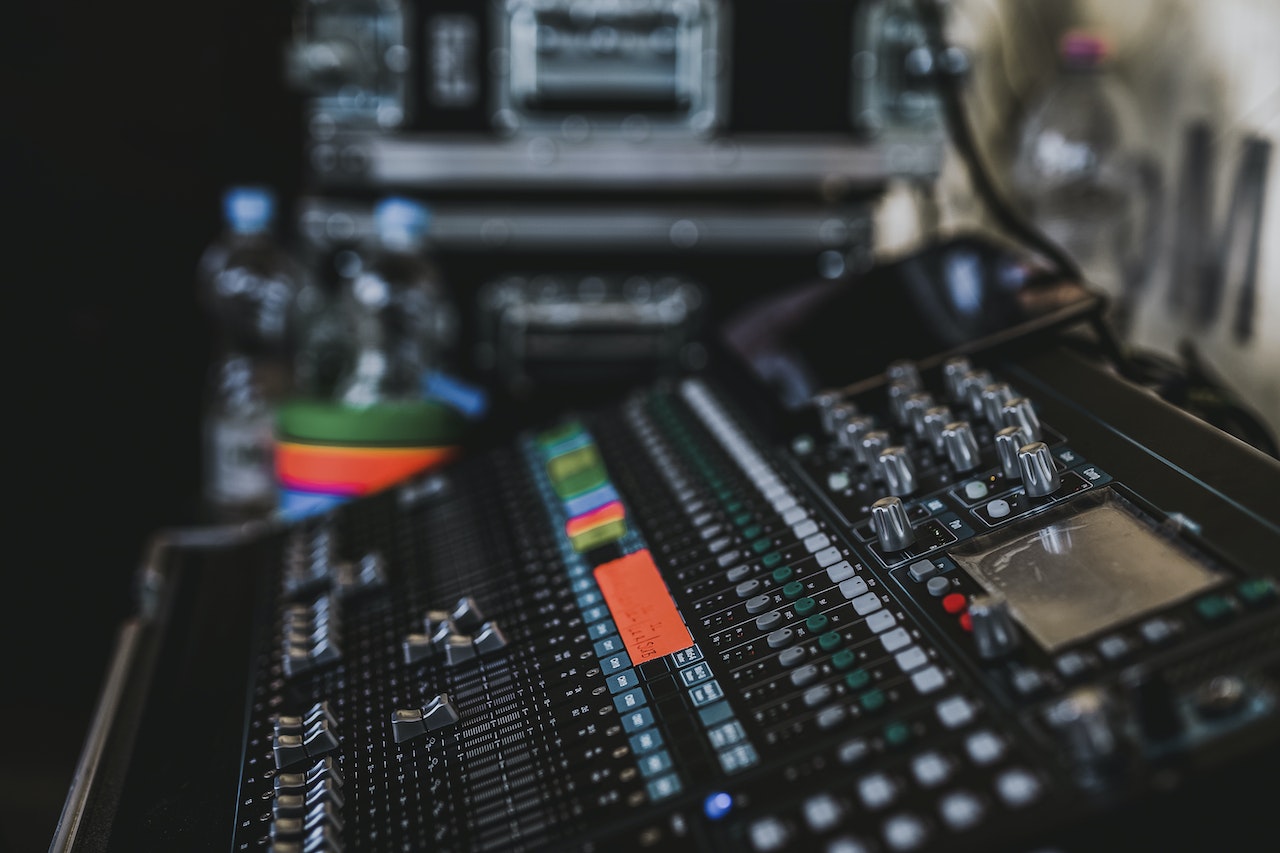 Whether you're organizing a wedding, business conference, concert, or any other event, having the right audio-visual equipment is essential to ensure a successful event. When it comes to your audio equipment, the needs of an event can significantly vary based on the occasion and the venue, whether indoors or outdoors.
From microphones to speakers, cables to mixing boards, and amplifiers, there's a wide range of audio equipment that you need to have to ensure a successful event. In this article, we will explore the various types of audio equipment required for different occasions, highlighting the key factors to remember when selecting the right gear.
Essential Audio Equipment for Events
When planning and sourcing your audio-visual equipment, your venue should have audio equipment present, regardless of venue size.
Microphones
At least one microphone is essential for events with many guests. They amplify the speaker's voice for everyone in the room to hear. Combined with a clear audio system, it enhances the audio quality and makes it easier for attendees to understand and engage with presentations. Finally, modern microphones make recording, broadcasting, and livestreaming performances easier, allowing efficient and clear audio feed that remote audiences can appreciate. 
Aside from the standard handheld microphone, you also need to decide on factors such as:
Wired vs. Wireless Microphones:

Wired microphones are more common and compatible with most audio equipment, but they can limit the movement and range of the speaker. Wireless microphones provide more range for speakers, but they need to be properly charged and the venue free of radio interference.



Lapel Microphones:

Lapel mics are attached to the speaker to free up their hands. However, this should be carefully attached and tested before their presentation as it can pick up background noise and interference. The speaker's movement may also displace the location of the mic.



Additional Microphone Accessories:

Consider microphone stands and other accessories needed for your microphone. If you have multiple microphones, you may have to coordinate with other event coordinators to minimize the clutter microphone stands can cause on a stage. 
Speakers and Sound Systems
Depending on your event, you can have active or passive speakers. Active speakers have built-in amplifiers, making them self-powered, while passive speakers require an external power source. 
You should also consider speaker configurations, such as mono, stereo, or surround sound setups. Mono setups are ideal for small events that need a simple setup, while stereo configurations provide a more expansive soundstage, best for combining music and speaking. Surround sound is commonly used in large venues or cinemas for immersive audio experiences. 
Additionally, you should also consider speaker placement, coverage and ensuring you have the appropriate sound system for your venue's size. By understanding speaker types and configurations, event organizers can provide optimal sound and create a memorable experience for attendees.
Audio Mixers and Signal Processors
Sound technicians use audio mixers to control and blend multiple audio sources, such as microphones and music players, to achieve a desired sound output. They feature various knobs, sliders, and buttons to adjust volume levels, EQ frequencies, and add effects. 
Signal processors, on the other hand, modify and enhance audio signals to improve their quality. They can be used to remove unwanted background noise, compress or expand the dynamic range, and apply effects like reverb or chorus. When used correctly, audio mixers and signal processors maintain clear and balanced sound for events of all sizes.
Playback Devices 
Playback devices consist of audio-visual equipment that presents pre-recorded content during live events. These include CD or DVD players, audio mixers, media servers, and digital audio workstations. These audio-visual devices manage media and ensure seamless transitions and synchronizations between elements. 
Some factors to consider from these devices include:
Compatibility:

Ensure your audio equipment and audio systems are compatible with your playback devices.



Connectivity:

Ensure your venue has strong WiFi or minimal radio interference to reduce the risk of technical issues during your event.



Backup:

In case of technical difficulties that arise during the event, having a backup system ensures your event can continue even with audio-visuals. 
Additional Factors To Consider For Different Event Types
We've listed the essential audio equipment needed for all event types. However, some events require additional equipment, special instructions, or a different way of handling the audio. Some of these factors include:
Conferences and Corporate Events:

These events focus more on speakers and light background music between presentations. Consider the sound clarity when selecting your audio system. Many conferences today also broadcast their presentations live online, so your audio-visuals should be able to manage remote conferencing.



Social Events:

Audio will be one of the features used to set the ambiance, so sound technicians need to ensure a smooth transition between background music, presentations, and speakers.



Live Performances and Concerts:

It's best to select the right audio system to ensure live performances can be heard clearly and comfortably. On top of what the audiences can listen to, you also need to consider the audio needs of the stage crew and performers.



Outdoor Events:

Event planners hosting outdoor events need to consider the auditory challenges of outdoor acoustics. Additionally, equipment will need to be protected from outdoor elements such as sunlight, heat, wind, and rain. 
State-of-the-Art Audio-Visual Rental Solutions With Showtech Productions
Audio plays a crucial role in creating a memorable and successful event. Consider the kind of event you're hosting, the venue, and what audio equipment is needed to ensure a clear and smooth presentation. 
Get efficient audio solutions from Showtech Productions. We provide leading-edge technology and sound engineering strategies that give your performances, talks, and corporate and social events the audio and visual boost they need. Get in touch with us today for a free proposal.