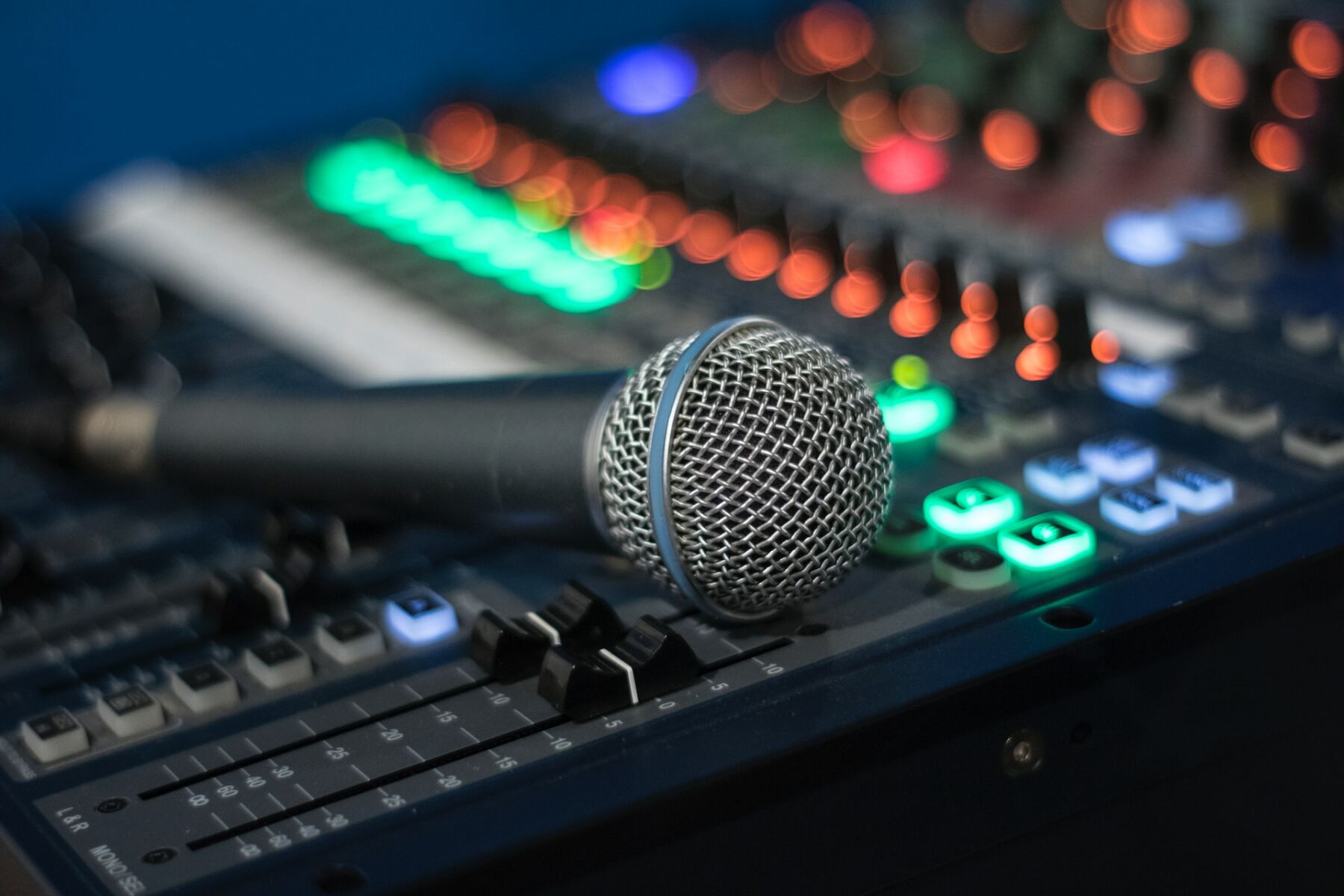 Selecting the right AV rental equipment can be challenging, especially if you want to create the best ambient vibes for your guests. When planning live concerts, weddings, corporate conferences and other events, you must ensure you have all the essential audio/visual equipment to meet the needs of everyone in attendance.
At Showtech Productions, we understand the crucial role that AV video plays when organizing these social functions. We've been in the AV rental equipment industry since 1997, handling a plethora of memorable productions and performances for hundreds of clients. You can trust that we understand your needs and have all the equipment for your next event.
This guide highlights the various AV rental equipment you will need, from state-of-the-art lighting solutions to cutting-edge sound systems and AV video production.
Microphones
Microphones are one of the most common AV video equipment you need for presentations, meetings and other events. They are categorized into the following types:
Omnidirectional Microphones:

These microphones can capture sounds from all angles. As such, they're best suited for event locations with low noise and outstanding acoustics.

Cardioid Microphones:

This type captures only the sounds in front and blocks all other sounds. It's best for large spaces and live performances.

Line-Gradient or Shotgun Microphones:

This is the mic best suited for theaters, video and film. It can eliminate the sounds coming from the sides using phase cancellation technology.

Figure 8 Microphones:

This mic captures all the sounds in the front and back and cancels out the noise from the sides. It's best for capturing sounds from two sources and stereo recording sessions.
Mixers and Sound Boards
Mixers and sound boards will be essential if you use more than one microphone during the event. This equipment lets you control feedback, adjust the volume levels of various sound equipment and balance out sounds.
Computers
A computer is a must nowadays during events and presentations. It should have all the necessary audio and video software to mix, edit and play audio and video materials for your event.
Video Cameras
You will need cameras for video production needs. Here are some of the cameras you might need for your next event:
Sports and Action Cameras:

These portable cameras can capture fast movements. They offer better stability and a higher rate of focus.
DSLR Video Cameras:

Digital Single-Lens Reflex cameras allow you to swap lenses as needed. As such, they're best suited for videography sessions. They have multiple features, which are helpful for various video capture styles. The downside is that these cameras are more expensive, making them a serious investment.

Professional Grade Video Cameras:

These are the most expensive cameras you can find, so it is best to rent them instead. If you're aiming for premium high-quality videos, this is the type of camera you should use for your next event.
Sound Systems
An excellent sound system can make or break your presentation. Aside from the mixer and soundboard, you will also need an amplifier to enhance the signals from your other equipment. In addition, you may also need several types of speakers:
Tweeter:

This type of speaker produces high-frequency sounds from 2,000 Hz to 20,000 Hz. It is also known as a treble speaker. They're typically smaller than other speakers in any setup and are constructed using light materials. They provide clear, detailed audio productions, crucial for clear music and speech intelligibility.
Woofers:

These speakers are also called bass speakers and they produce low-frequency sounds. These speakers drive sounds at low-range frequencies from 20 Hz to 2 kHz or sometimes slightly higher. They're essential for reproducing a full range of music and sounds necessary for concerts, videos and other presentations.
Loudspeakers:

These speakers are designed to reproduce midrange frequency sounds. They handle the 1,000 Hz to 10,000 Hz range.

Subwoofers:

These speakers produce sounds below 100 Hz, which are typically lower frequency sounds than the ones produced by woofers. These speakers are also known as sub-bass speakers.
Projectors
Projectors are essential for displaying videos, images, live feeds and presentations. You can use them to display content on a screen or wall, allowing presenters to engage with the audience.
Musical Instruments
Various musical instruments are essential for concerts and live performances. Suppose your event calls for the use of these instruments. In that case, renting them instead of bringing your own might benefit you, which reduces the logistical hassles. Some artists prefer to bring their instruments, so checking with performers before renting is best.
Lighting
Some event venues may need a different type of lighting equipment that suits the needs of your event. Consider renting outdoor or indoor lighting equipment to set the mood on-site artistically. Some standard lighting equipment you can use include color washes, uplighting and spotlights.
Next Level AV Rental Equipment to Suit Your Needs
Choosing the correct AV equipment is essential for organizing a stellar meeting, event and social engagement. At Showtech Productions, we aim to provide all your needs for events you organize in the DFW area.
We have proudly served clients' needs for over 26 years, catering to trade shows, concerts, weddings, festivals and corporate events. We ensure that your event runs seamlessly using the latest AV technology at your disposal. Check out our portfolio to learn more about your equipment options, and fill out our contact form to request a quote.