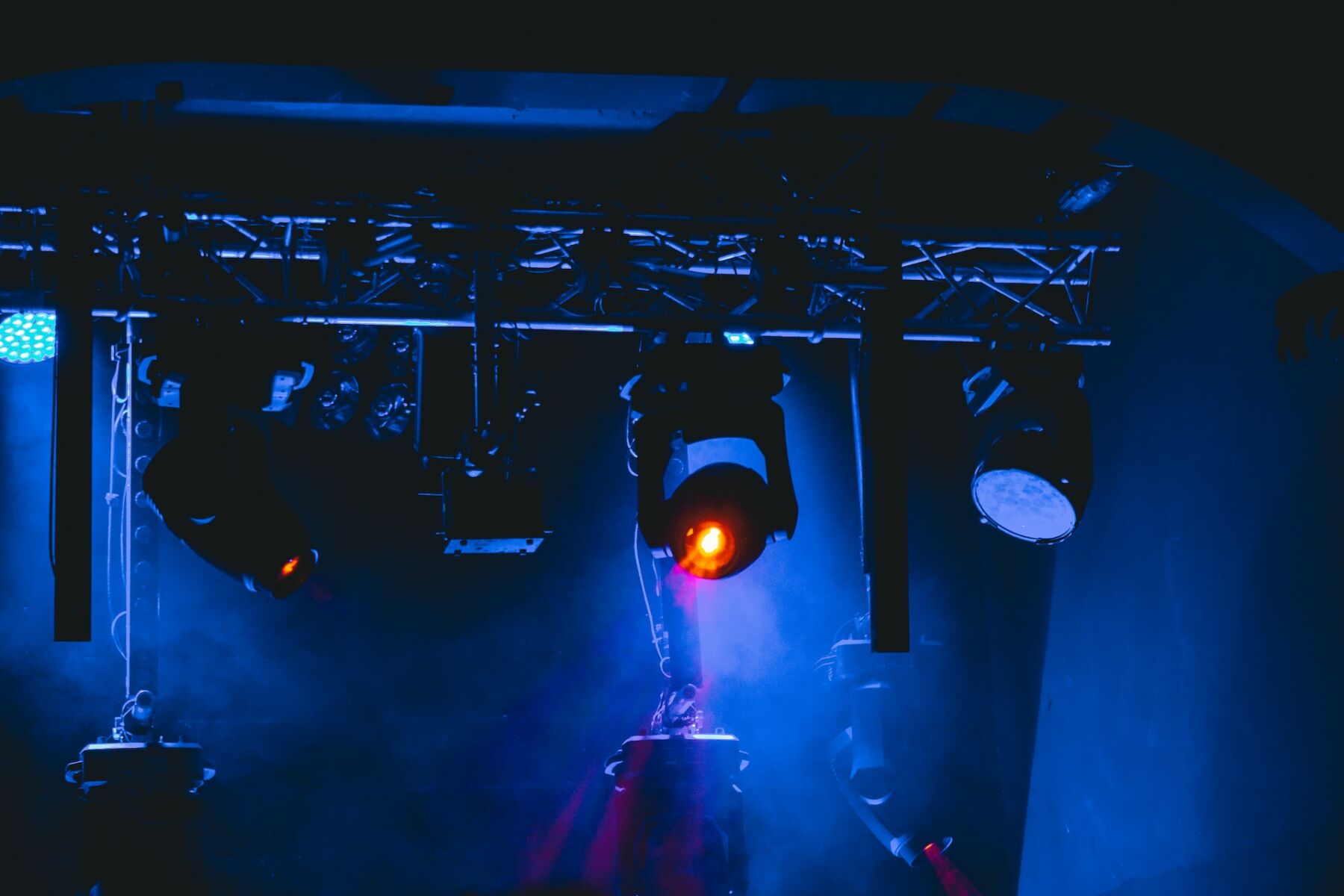 Video mapping can be an excellent tool to enhance concerts, artistic performances, and other events. Businesses can use the technology to launch products or highlight corporate events. Create immersive experiences and wow your audience, and impress your guests.
Showtech Productions brings you the latest in video maps and other leading-edge technologies to your next marquee event. We are a seasoned DFW area A/V production company providing turnkey audio-video production equipment rentals. We specialize in state-of-the-art equipment to enhance festivals, trade shows, theater productions, and other events.
In this guide, we'll cover video mapping, its benefits, basic principles, and required equipment.
What is Video Map Technology?
Video mapping is also referred to as projection mapping or spatial augmented reality. This technology can be used to project video and digital imagery onto physical surfaces, objects, and architectural structures, creating the illusion of dynamic, immersive, and interactive visual effects.
It transforms ordinary objects and spaces into captivating, visually stunning displays, enhancing events and visitor experiences. It is fast becoming a popular tool to elevate audio-visual experiences.
This technology has been around for over a decade since the 2000s. The objective behind its use is the creation of optical illusions. It is achieved by placing digital visual content on static surfaces and volumes.
How Does It Work?
Projection mapping involves the precise alignment of projectors to map a 2D or 3D virtual image onto a physical surface. Several factors must be accounted for, including material surfaces' shape, texture, and dimensions.
This process involves using specialized projectors, media servers, and content creation software. Technicians first prepare the target surface, defining objectives and creating tailored content. Projectors are then meticulously calibrated and aligned to match the surface's geometry, ensuring a seamless and accurate projection.
The content is played through media servers during the event, effectively transforming the physical surface into a dynamic and immersive canvas. This technology allows for the creation of captivating visual displays, from architectural enhancements to interactive storytelling and artistic enhancements.
2D mapping is usually performed on flat surfaces. It can also be done on a bent or curved surface, provided that the length and height of the surface area are correctly measured and computed. 3D mapping, on the other hand, is often applied to textured surfaces, monuments, and other objects. Object depth and other spatial features are accounted for in the mapping process.
Three-dimensional mapping creates greater interest and attention with your guests. It can add more value for spectators, enhancing their experience as you provide stunning visual displays.
Equipment for Producing Spatial Augmented Reality
The following are the essential equipment necessary for 2D and 3D mapping:
Projectors:

At Showtech, we provide high-quality projectors to cast images and videos onto the target surface, creating a truly immersive experience for those in attendance.

Media Servers:

These are computers that store and manage the content to be projected and synchronized with the projectors.

Content Creation Software:

Our expert designers use the latest software and apps to create and edit visuals and animations tailored to the specific target surfaces in your event.
Benefits of Video Projection Mapping
Projection mapping can enhance the audio-visual experience at your next event. Consider the following benefits:
Immersive Experience:

Projection mapping can be used to transform static environments into immersive, dynamic, and engaging spaces.

Visual Storytelling:

You can use this technology to convey narratives and messages in a unique and impactful way. It can enhance branding themes, sending impactful messages to your target audience.

Enhanced Aesthetics:

You can improve your surroundings, add architectural details, and stunning visual effects on buildings, stages, and physical objects.

Create a Memorable Impression:

Draw the attention of crowds and make a lasting impression on guests, making your event more memorable.
Video Mapping Use Cases
This technology is often used in concerts, festivals, and cultural events to create captivating backdrops, enhancing stage design. It can also be deployed in art installations to create interactive and dynamic displays. In addition, architectural mapping can transform landmarks and buildings into canvases for light shows during special occasions or public presentations. Businesses can use this technology for product launches, marketing campaigns, and brand promotion.
Elevate Your Next Event with Showtech Productions
Showtech Productions is a full-service audio-visual production and rental company serving the DFW area. We provide turnkey solutions for all types of events. Check out our portfolio to find out more about our offerings. Call 972-988-0033 or fill out our contact form, and we'll happily answer all your questions.