Dallas corporate events provide opportunities to bring employees and other guests together outside the office, whether that's a virtual hub or on-site, to celebrate milestones and have fun. Hosting a Dallas corporate event allows attendees to experience a different atmosphere for team building. However, it's also a great way to celebrate clients and leave them with a good impression.
Here's our list of the top 11 Dallas corporate event spaces that are as big in appeal and attributes as the Lone Star state. In this list, you'll also find descriptions of the event spaces available and famous attractions that occur in these venues. This should help inspire great corporate event ideas for your Dallas rendezvous.
1. AT&T Stadium
The AT&T Stadium is home to the Dallas Cowboys and the National Football League, so naturally, it makes the top of the venues list for corporate events in Dallas, TX. The Cowboys Locker Room can accommodate up to 150 people in a 2,400-square-foot area. Six End Zone Platforms are also available: AT&T East, AT&T West, Dr. Pepper, Ford, Miller Lite and Pepsi. These 24,000-square-foot spaces can hold up to 2,500 people. For larger conferences, up to 5,000 guests can be hosted in the Field Events space that spans 98,000 square feet. More intimate gathering areas include the IT Amphitheatre, the Main Level Club, the Field Level Clubs and the Silver Level Lounges.
2. The Quixotic World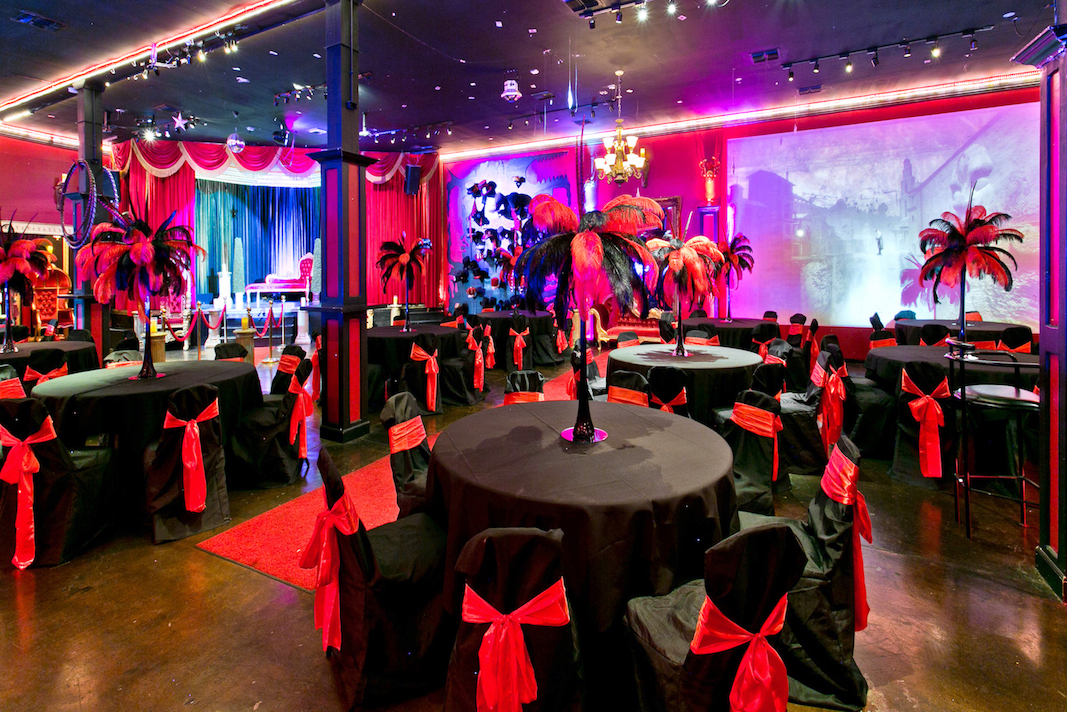 The Quixotic World is a magical gathering space and a true theatre house that's perfect for anything that needs to scream "originality" for Dallas corporate events, such as a product launch or a team with a unique mascot or mission. The theatre house features red and gold throne furniture and tables with Eiffel Tower centerpieces. The iconic Sorcerer's Stage is 220 square feet, just right for performances and speakers, with a silhouette shadow dancing screen nearby. The Quixotic can provide entertainment equipment, including a sound system and HD projectors.
3. Westin Irving Convention Center at Las Colinas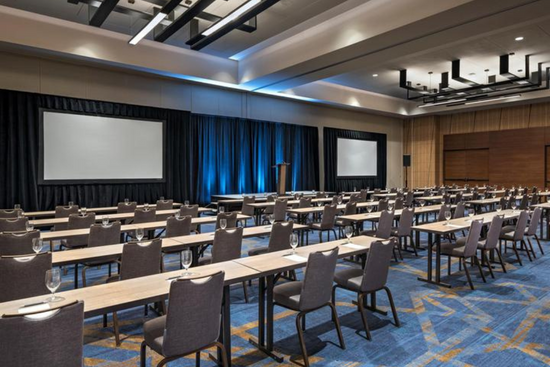 The Irving Convention Center at Las Colinas is a multi-purpose exhibition center that was constructed in 2011 and designed by RMJM Hillier Architecture. It went on to win multiple awards for its design and includes 275,000 square feet of event space. Large shows and conferences may be held in the main exhibit hall. A gala could be held in the ballroom. There are several breakout rooms for small meetings. Popular, recurring events include the Zestfest, North Texas Comic Book Show and the Bravo Nationals Cheer Competition. A parking garage is available on-site, and the Westin Irving Convention Center Hotel hosts overnight accommodations for Dallas corporate event attendees.
4. Fair Park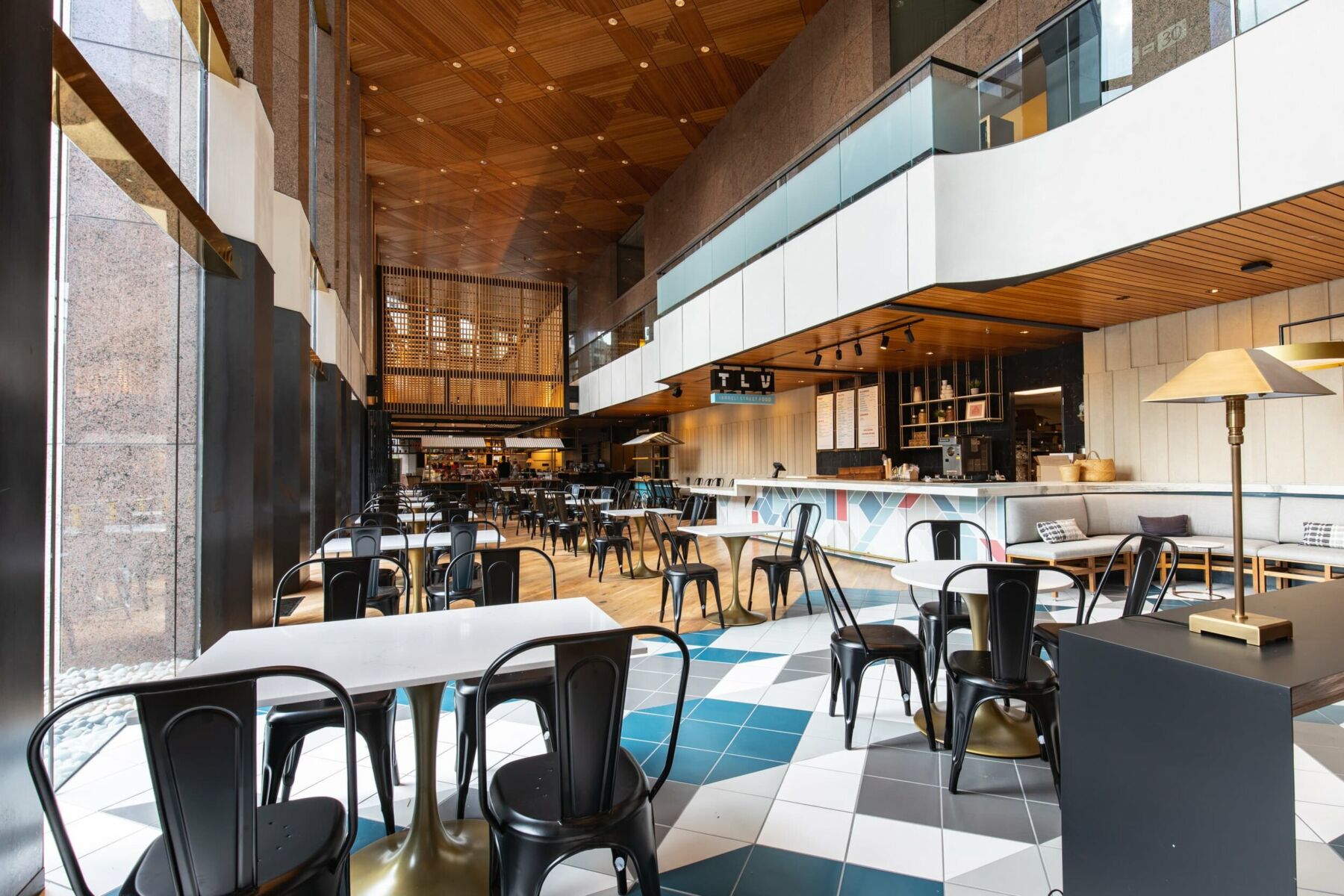 Fair Park is a 277-acre national historic landmark located east of downtown Dallas. The Briscoe Carpenter Livestock Center is the most modern building on the property and spans 11,000 square feet. It boasts an auction space, pre-function area and exhibition room and can host between 264 to 400 guests. The Centennial Hall is the largest exhibit hall with natural lighting and is 90,000 square feet that can host small teams of 423 attendees and large groups of up to 6,300 people. Its gorgeous Hangas interior and centennial monuments are among the most popular features. Other options for corporate events in Dallas, TX, include the Cotton Bowl Stadium, the Embarcadero Building, the Grand Place and the Tower Building.
5. The Dallas Arboretum and Botanical Garden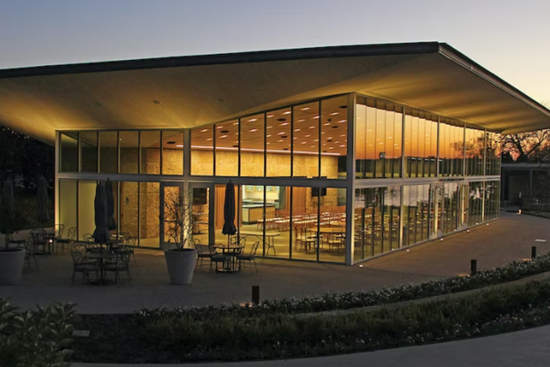 Dallas Arboretum and Botanical Garden is known as a world-class Dallas corporate events destination. The 5,000-square-foot Rosine Hall has hosted many important dinners, training seminars and business meetings for 350 to 600 people. A more ambient gathering place, the DeGolyer Estate can host 60 guests and possesses a Spanish Colonial Revival style. For a venue with a view, consider A Tasteful Place which looks out over White Rock Lake and can host up to 159 guests.
6. Arlington Hall at Turtle Creek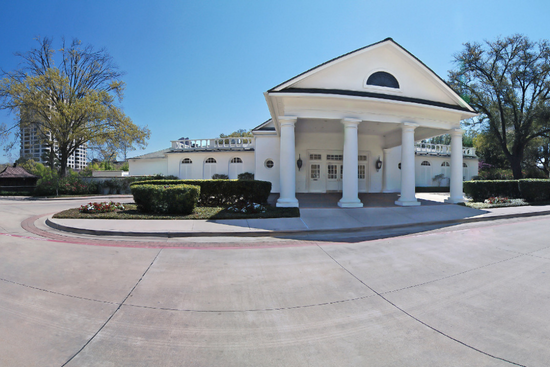 Arlington Hall at Turtle Creek opened in 1939 and has hosted lavish parties for over 500 people since. It has the ambience and appearance of a grand home, but the Hall has since expanded to host large events. The venue also has a 20-acre park that offers terraces and gardens that provide more flexibility with the guest count and vision for corporate event ideas in Dallas. The venue can easily be perfect for as few as ten or as many as 500. Additionally, any proceeds from booking the facility and park go back into the property for Dallas residents and the world to enjoy.
7. The Empire Room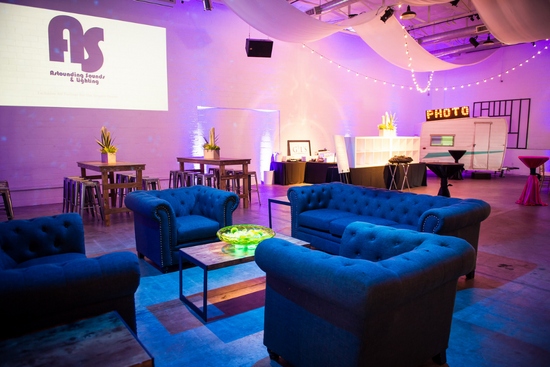 The Empire Room is located in the Design District and can host 600 guests inside and 300 guests outside. Whether you're hosting a fundraising gala or a corporate seminar, the Empire Room takes presentations up several notches. The main building is extremely flexible when it comes to custom production and also boasts indoor vehicle access. The patio features an excellent view of the downtown Dallas skyline.
8. Soar Creative Studios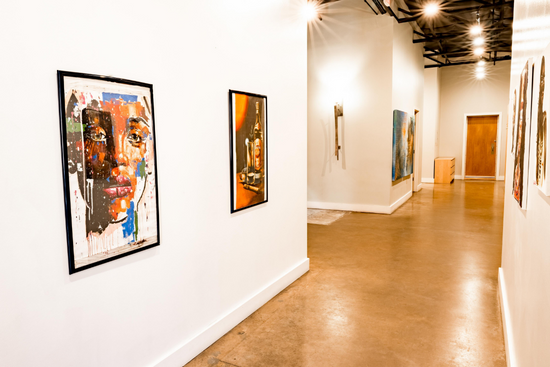 Soar Creative Studios is the perfect mix of creative and corporate for those out-of-the-box businesses seeking more interesting spaces to host corporate events in Dallas, TX. The venue is an affordable one that hosts up to 250 people and features a full kitchen, a beautiful outdoor patio, small breakout rooms and spacious mirrored studios. The studios have been rented for dance and aerial aerobics, and you can also hire Soar-certified aerial performers to serve your guests drinks. Whether you're hosting an artistic gathering or corporate training, you have ample space for both business and pleasure.
9. Lone Star Park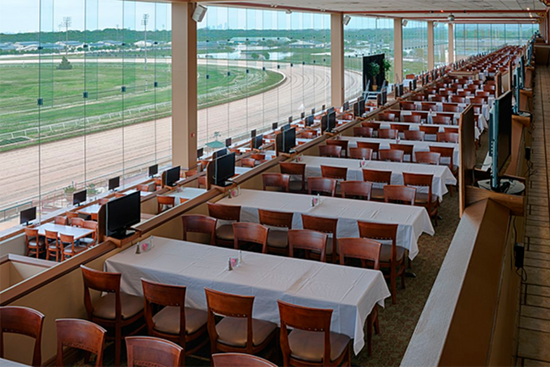 Lone Star Park is a well-known horse-racing track and popular entertainment venue, especially for hosting Dallas corporate events. From expos to small meetings, the venue boasts multiple event spaces that suit many types of corporate event ideas in Dallas. For small teams, the Penthouse suites reach up to 90 guests in capacity and feature an exclusive balcony, a wagering machine and a bar. The Level 4 – Silks Dining space affords panoramic views of the track as the team wines and dines. The Alysheba and the Dash for Cash each host between 400 and 500 guests. The Concourse can host 5,000 people, and the Courtyard of Champions & Veranda reaches a capacity of 10,000 people. Alternatively, rent the entire Lone Star Park, and you can host up to 20,000 guests.
10. Ballroom Surge
The Ballroom Surge is one of the most popular small corporate events venues in Dallas, hosting between 80 to 100 people. The space features beautiful glass windows, 12-foot mirrors and oak hardwood floors. The venue is close to fine dining, bowling, galleries and other activities. Outside catering is allowed.
11. The Artisan
The Artisan is one of the most enchanting spaces for hosting an outdoor corporate event. The terrace is a 4,500-square-foot area that can accommodate 200 people for seating and 300 for a reception. The terrace looks out over the Dallas Art District and features an upscale lounge with charming patio furniture. Guests can select samples from the farm-to-table menu or sip on a cocktail from the Terrace bar. On-site is the Texas Sculpture Walk, where up to 400 standing or 300 seated guests may be surrounded by contemporary sculptures and other art pieces.
Securing the perfect venue for a corporate event is critical to its success, and that success is largely dependent on the experience that you imagine your guests having. Consider the event theme carefully, as well as the guests' interests. 
Then, consider the details. What is available on-site in terms of entertainment? In some cases, the location may be on-point, but the event lighting, audio production and video equipment/production aren't up to par. 
For small or large events, you can rely on Showtech for quality, worry-free production services. Request a proposal today and have the event you deserve.