Austin houses plenty of venues to host private events. However, not all of them may be appropriate or can accommodate corporate events of different sizes. Staging the perfect corporate event in Austin takes weeks of careful planning. While you may be months away from your target date, it's best to start searching, pencil booking, and narrowing down your options for the best corporate event venues in Austin.
Before you can book other vendors like audio production, catering, and event styling, you'll need to find and book the appropriate venue for your corporate function. Here are some of our top picks for corporate event venues in Austin, Texas, to plan a corporate event everyone will remember.
1. 800 Congress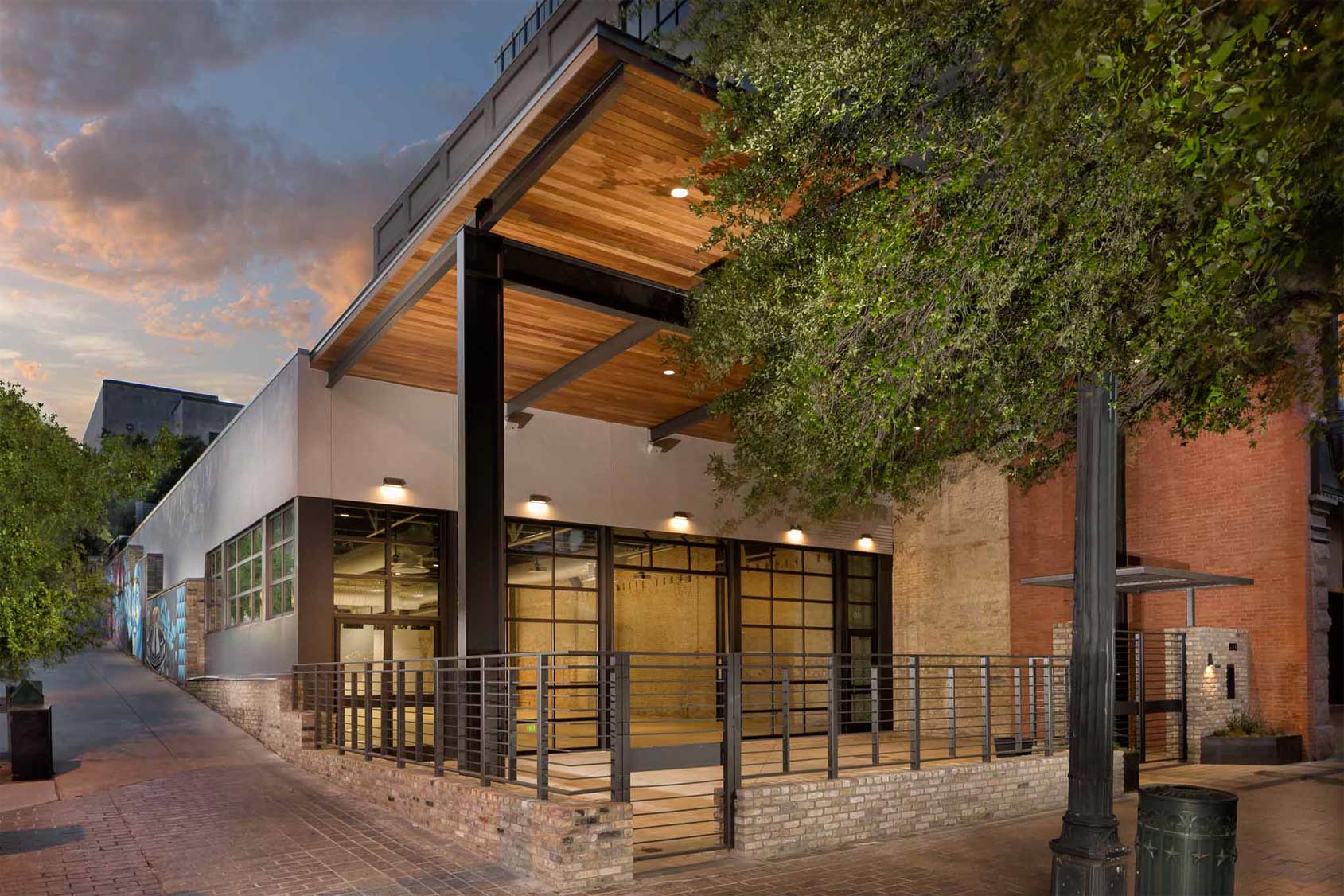 800 Congress is located along Congress Avenue in the heart of Downtown Austin. With its industrial, urban warehouse exterior, exposed brick and foundation, and covered terrace, it's the perfect venue for corporate events that want a polished, modern, and industrial feel.
The space features 5,800 square feet, which is divided between a 4,500-square-foot indoor venue and a 1,300-square-foot outdoor patio. These two can be seamlessly connected by industrial garage doors that can give your guests access to hybrid indoor and outdoor spaces. This venue is ideal for medium to large events, as you can accommodate up to 300 seated guests and 600 standing.
2. Barr Mansion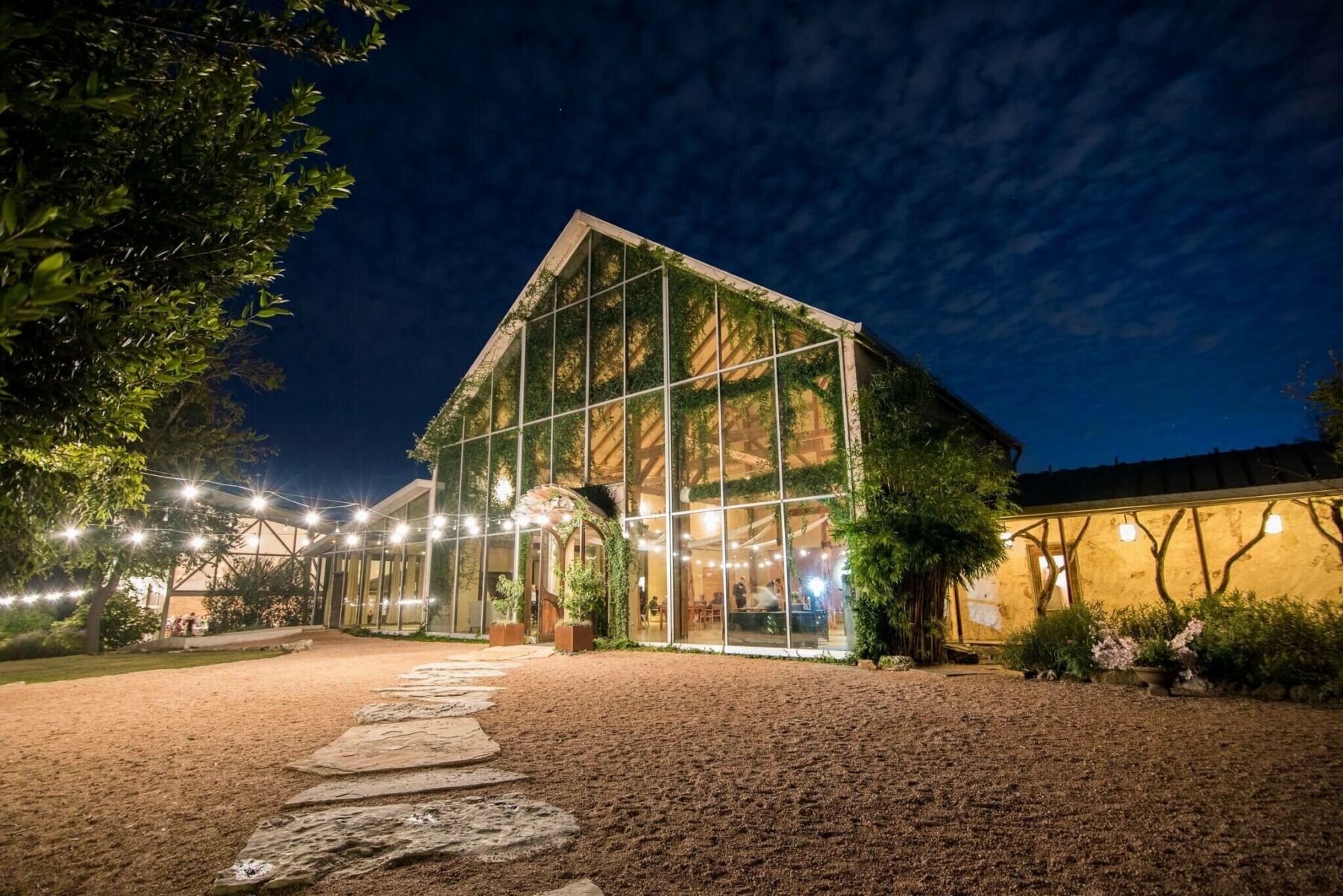 Located 15 minutes outside of Texas, Barr Mansion is a 124-year-old Victorian mansion surrounded by acres of idyllic greenery. For more formal corporate events like dinners, fundraisers, launches, and other corporate parties, this is perfect for corporate events that want elegant and timeless vibes.
The entire venue consists of 29,600 square feet that feature different venue locations. Choose between outdoor locations like the lawns and gardens (the largest of which is the Grand Lawn which features 8,000 square feet) or the indoor spaces like the Mansion, Farmstead, or the popular 3,300-square foot Artisan Ballroom that features 40-foot glass walls and can host up to 300 guests.
3. Fair Market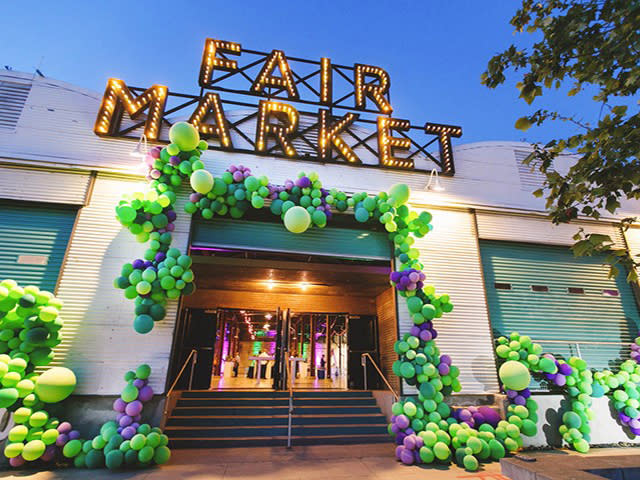 The unassuming but iconic facade of Fair Market provides simple but flexible spaces for various types of corporate events in Austin. Located in a popular gathering spot in the East Austin neighborhood, the Quonset hut warehouse offers plenty of potential (and parking spaces).
The interior has 12,000 square feet of open space – practically a blank canvas that allows you to design your spaces to fit your vision – while the exterior boasts 10,000 square feet of fenced and landscaped outdoor spaces. Its one-of-a-kind spaces are great for launches, corporate parties, and other events that can take advantage of its fun and local vibe.
4. Fareground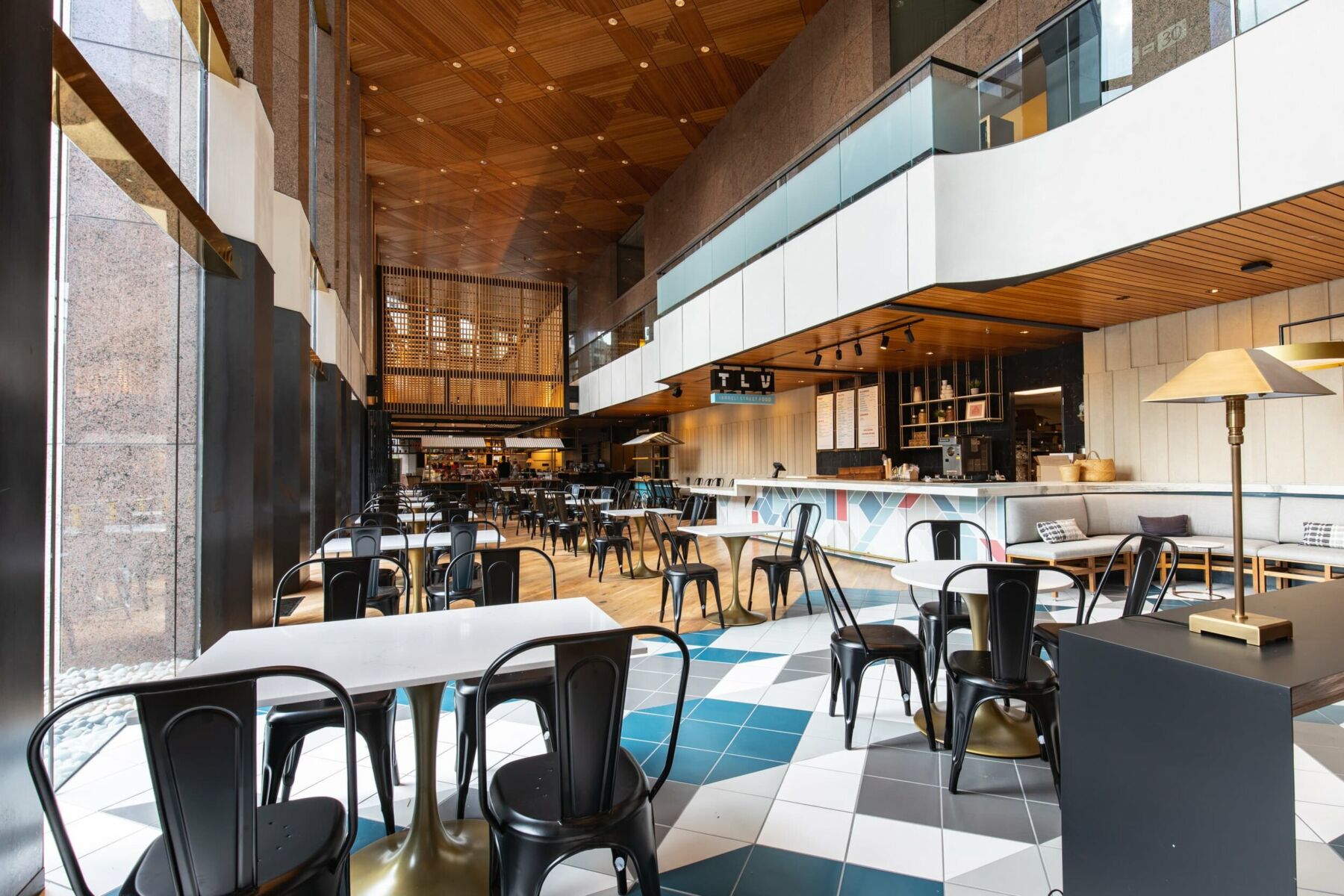 Host your corporate event in Austin at the city's first food hall. Fareground is a foodie paradise featuring modern spaces designed for local food artisans and vendors. It's a popular location for the neighborhood locals, tourists, and artists alike to enjoy food, music, culture, and more – perfect for corporate events that are open to the public!
Fareground has over 30,000 square feet of event space and can accommodate events as small as parties of 10 up to large events of 400. And with six eateries and two bars in the venue, you can swap out traditional catering with Fareground Event Cards allowing your guests to sample Fareground's popular vendors.
5. Hotel Ella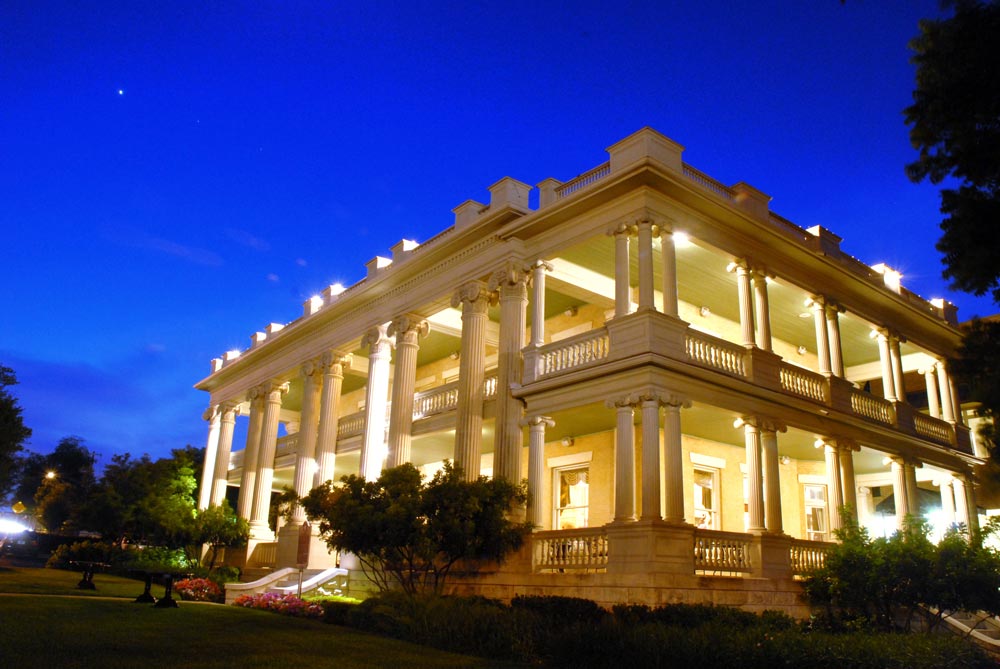 A stone's throw away from the Texas State Capitol, Hotel Ella is a historical legacy in Austin, Texas. Originally built as a mansion for newlyweds Ella Newsome and Goodall Wooten in the late 19th century, it was renovated in 2013 to showcase both the historical Greek revival aspects and the modernity reflected in the neighborhood. The boutique hotel offers group meeting venues and venue spaces catering to all sizes of refined corporate events.
You can choose from several indoor and outdoor venue spaces with capacities that can range from six up to 300 guests. For large events, book the elegant Grand Ballroom, which is a neutral canvas that can be styled to your corporate events' theme. For large corporate events with out-of-town guests, Hotel Ella offers the unique option to buy out all rooms, suites and the entire grounds for the event.
6. Lost Creek Country Club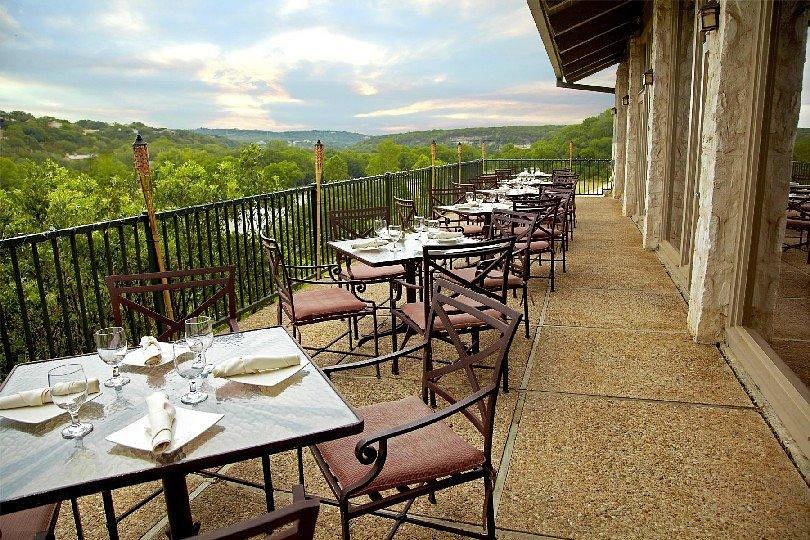 Located in a scenic area away from the hustle and bustle of urban Austin, Lost Creek is an affluent neighborhood with a country club that offers luxurious venues for exclusive corporate events. It has exquisite outdoor views, privacy, and high-quality service and is an ideal location high-end for business functions.
The Lost Creek Country Club has spaces for formal meetings, business dinners, team buildings, client outings, employee days, and more. The venue is also equipped for video conferencing and other e-meetings with its high-speed internet access. This is one of the must-haves for corporate events in Austin that are streamed for virtual events and accommodate both remote guests and speakers.
Visit the Lost Creek Country Club
7. Parkside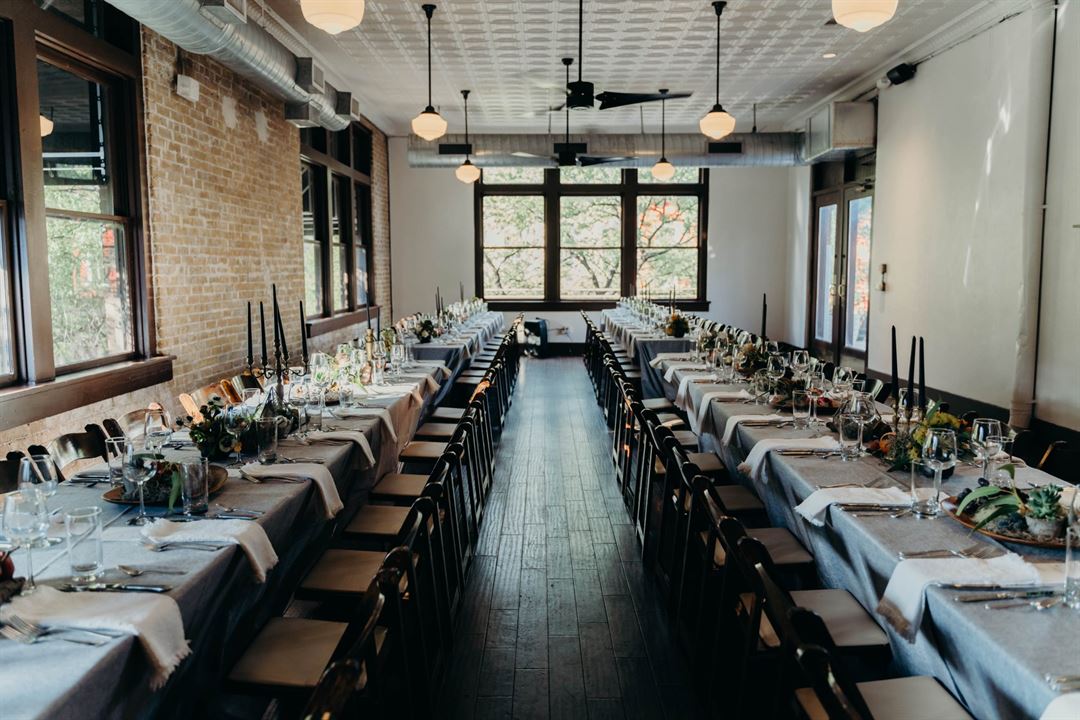 Located in Downtown Austin, Parkside is an upscale restaurant hailed as the pioneer of farm-to-table dining in the area. While the first floor is for regular service, the second floor offers a private event and dining experience for meetings, corporate events, and other events with seated dinners.
The entire second floor can accommodate 100 guests for seated dinners and then 200 guests for cocktail receptions. The second floor's private rooftop patio overlooks the historic 6th Street. There's a private dining room setup for smaller events with up to 40 guests. For larger events, you can book both floors, two bars, and the rooftop patio for up to 200 guests for seated dinners and 400 guests for cocktails.
8. Peached Social House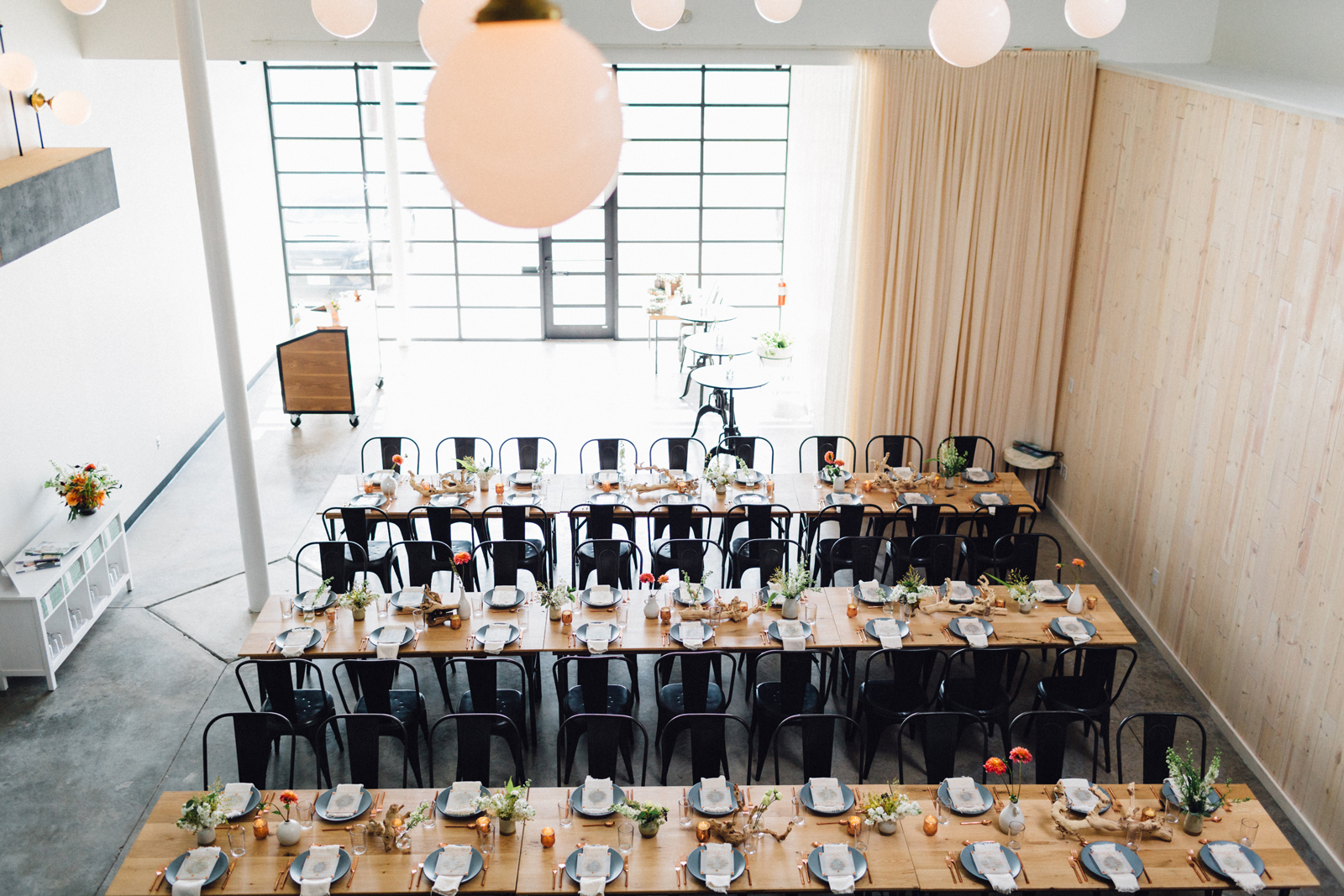 The multi-functional event space is located along N Lamar Boulevard within the neighborhood of Brentwood. It's designed for flexibility to cater to different types of events that need urban, modern spaces and comes with a commercial kitchen, a basic tech setup, and a two-level floor plan to provide you with more space for your corporate events.
The event venue's spaces can cater to up to 250 guests. It's a cozy place that comes with its own in-house catering and bar. To help you plan your event, they also provide vendor recommendations to help you book the necessary service for your corporate events in Austin.
9. The Paramount Theatre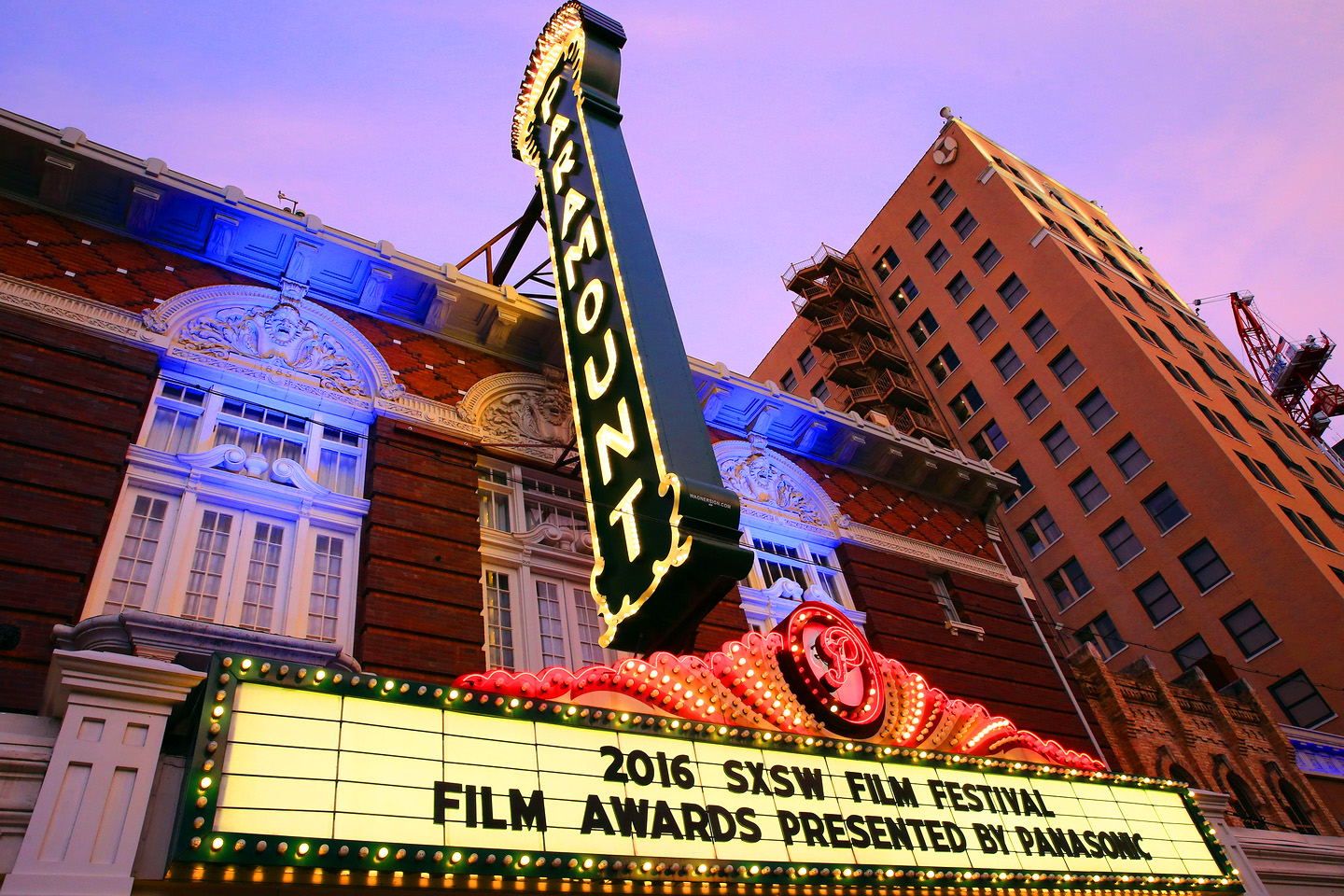 One of the best corporate event venues in Austin to book for conferences, launches, seminars, and other events that need a theater setting, The Paramount Theatre is large enough to accommodate your next corporate event. It's one of the oldest buildings in the city and is part of the National Register of Historic Places. It's an iconic venue that your guests won't have a hard time finding.
Despite being over a century old, The Paramount Theatre features state-of-the-art tech and is compatible with tech that's often used in corporate events. The venue accommodates parties of up to 350 guests.
10. Vuka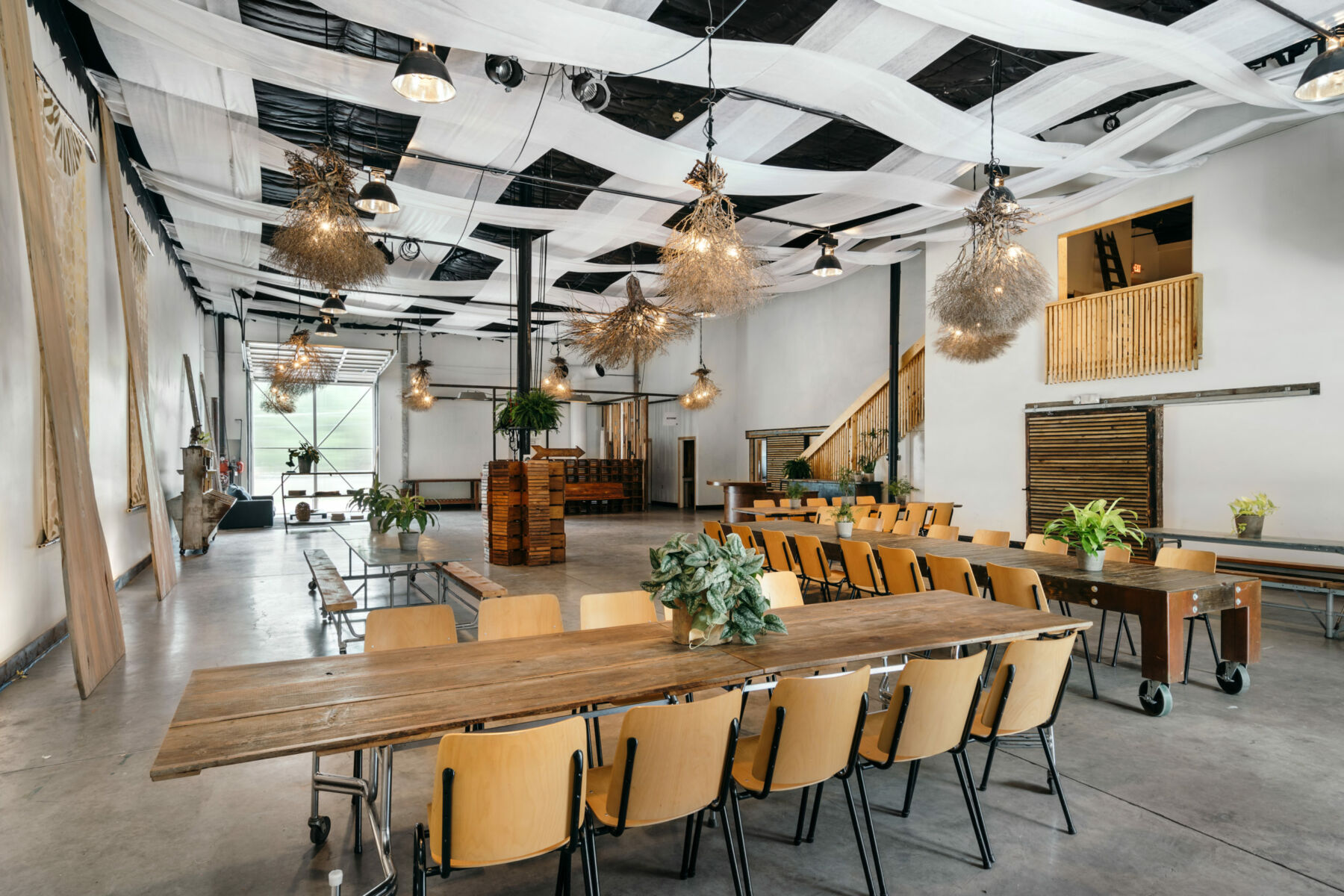 Vuka offers corporate events spaces for the north (in Brentwood) and the south (in Bouldin Creek) of Austin. The venue offers coworking spaces and additional spaces that can be used for private and corporate events. With hourly and full-day venue rental options, businesses and other organizations find Vuka as one of the more flexible corporate event venues in Austin.
Size and accommodations can depend on which of their locations you book. The North Loop Vuka offers 3,500 square feet of indoor space, which can accommodate up to 380 guests, while the one in Bouldin Creek is 2,400 square feet and can accommodate up to 240 guests.
Found Your Corporate Event Venue in Austin? Book Showtech Productions for Your Event's Audio Visual Production Team!
Once you've booked your event venue for your target date, you can start booking vendors and other service providers to help achieve your vision for an outstanding corporate event. For a full-service audio-visual production and equipment rental company you can rely on, get in touch with Showtech Productions.
Our turn-key production solutions cater to corporate events of all sizes. Our team uses state-of-the-art equipment compatible with your venue's existing setup. Get in touch with us today to request a proposal for our services.