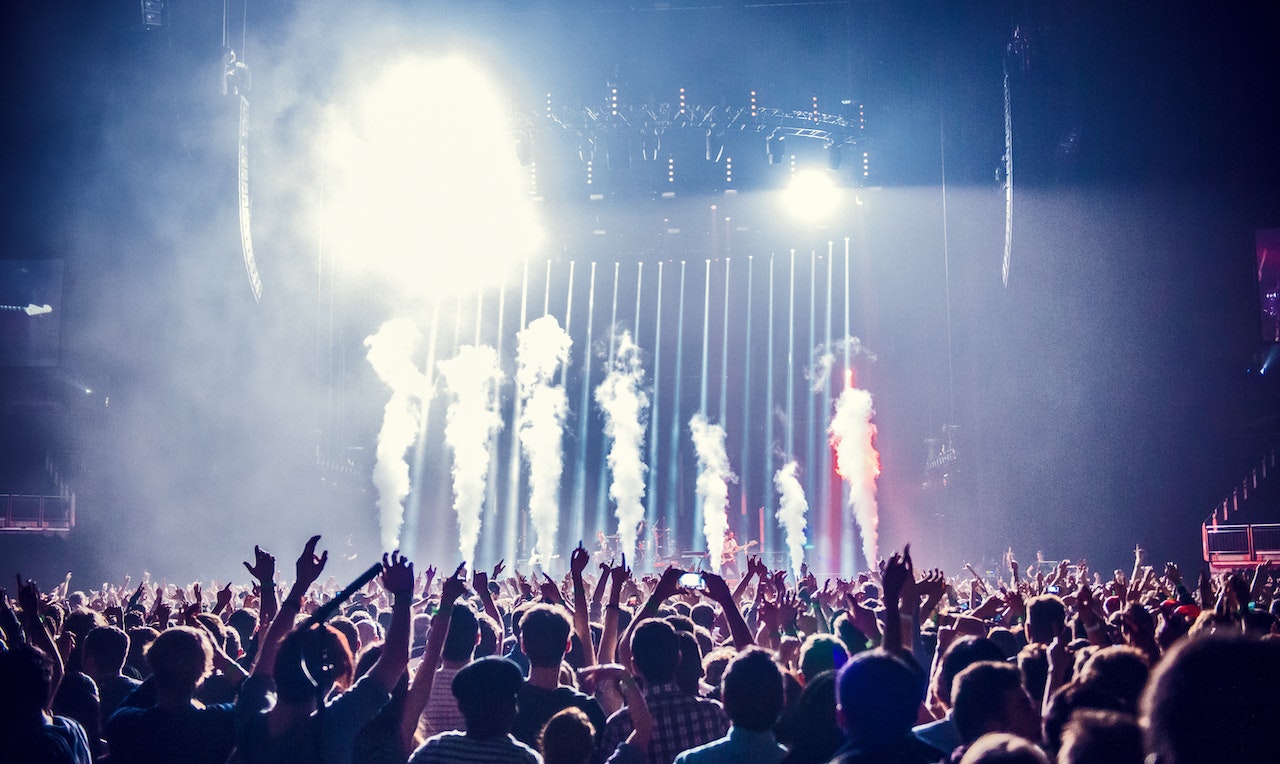 When planning an event, the goal is to create a unique experience that guests will be talking about months or even years later. To achieve this goal, many elements must be taken into account, from the theme and objective of the event to the venue and the entertainment.
One crucial element that is sadly often overlooked is lighting. Lighting is essential to the success of any event, whether it's a wedding, business seminar, conference or concert. Understanding the importance and potential of lightning services is vital to producing occasions that leave lasting impressions.
Why Lighting Matters
Lighting is crucial when planning all kinds of events for many reasons. Apart from making sure guests can see where they're going, lighting:
Creates the Perfect Atmosphere
Imagine a romantic wedding at a lovely, elegantly decorated chapel. However, the chapel is lit with bright white fluorescent lights, not in warm colors. The romantic ambiance of the scene is ruined.
The wrong lighting can destroy the atmosphere of an event. However, the right kind can elevate it. Even a boring auditorium can be transformed into a vibrant, dynamic venue worthy of a famous rock band's performance through the use of different kinds of lights.
Highlights Other Elements of the Event
Lighting can be employed to emphasize specific components of your event. Some examples are important persons, like the bride and groom at a wedding, the speaker at a conference or seminar and even the attendees.
Lighting can also be used to highlight the food, art pieces at exhibits and other elements that need guests' attention. Lighting directs focus toward these elements, enhancing their visual appeal.
Creates Visual Interest
Skillful manipulation of light intensities and colors, as well as shadows, can create visual interest in a space. Additionally, strategic lighting can engage and entertain your guests by creating a dynamic environment. For instance, moving lights can make a room feel more dynamic and the event more immersive.
Helps Ensure Safety
Insufficient and poor lighting can cause trips, slips and falls. Meanwhile, appropriate lighting boosts visibility within the event area. Apart from helping ensure everyone's safety, it also helps facilitate interactions among guests and provides a clear view of the event. At a suitably well-lit event, guests won't have to worry about missing a critical moment or having their view obstructed by shadows or excessive glare.
Creates Zones
Lighting can be used to separate spaces into distinct zones, each with its ambiance and purpose. For instance, if you're staging a wedding reception, you can set up a zone for the dance floor with disco lights, then warmer, more romantic lighting for lounge areas where guests can chat.
Having distinct lighting zones clues guests in on their purposes. This allows you to maximize the space and create separate areas that seamlessly transition into each other.
Ensures Well-Lit, Beautiful Photographs
Great photos of an event make excellent keepsakes. Also, for corporate and brand events, they also make ideal marketing and branding materials. However, to take quality event photos, you need good lighting.
Have you ever been to a birthday party or a wedding, had your picture taken and then seen it later and noticed how washed out you and the other guests look? If so, you know firsthand how important lighting is to event photography.
The lighting at an event can make or break photos. While a good event photographer can make the most out of even the worst, dimmest lighting, professional lighting services can help make their job much more manageable. Even guests with ordinary phone cameras can take spectacular photos if professionals do the event lighting.
Creative and intelligent use of lighting and lighting design not only beautifies a venue and makes it more engaging. It also helps ensure that photographs of the event and its guests look great.
Benefits of Professional Lighting Services
Event lighting service companies specialize in designing lighting for stages, halls and other venues for various productions and events. Some rent their equipment out, while others provide both rentals and custom lighting solutions.
Event lighting service companies employ professionals who are experts in lighting. If you're planning an event, whether an intimate wedding or a large-scale corporate conference, you should consider hiring one to help you with the lighting. Here are some great reasons why.
They're Experts:

Lighting professionals have the skills and experience needed to design and implement the proper lighting for your event. Whether you want to highlight a particular area or create a specific ambiance, you can rely on a lighting services provider to achieve your desired effect.

They Have the Equipment:

Event lighting companies have the equipment and tools to create sophisticated visual displays. These include LED uplights and tube lights, spotlights, moving lights, laser lights and other lighting options, as well as dimmers, controllers and other gear to control the lights.

They Save You Time:

Event lighting services include setup and takedown. Event planning or hosting is already stressful and time-consuming. When you hire an event lighting company, you won't have to worry about setting up, designing, installing and taking down lights on top of all the work you already have to do.
Team Up With Trusted Event Lighting Experts
If you're planning or hosting an event, teaming up with event lighting professionals is the smart way to go. By obtaining lighting services, you ensure that the lighting design elevates your event and makes it uniquely memorable.
Showtech Productions provides a full suite of stage lighting solutions for events, from corporate meetings and trade shows to concerts and festivals. Our team of professionals has the experience, expertise and equipment needed to enhance your event's ambiance so that it leaves a lasting impression on all attendees.
Request a proposal today with Showtech Productions. Call 972-988-0033 or fill out our online form.