Those watching a stage performance of any kind are often unaware or take for granted the behind-the-scenes steps needed to provide a smooth presentation of the event. One of those key components focuses on the value of implementing proper lighting techniques into the performance so that the audience witnesses a seamless performance.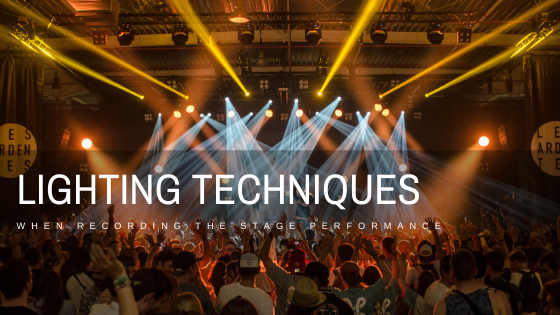 For such efforts captured on video, the difference between using experienced personnel and amateur novices can often be stark. It can mean that later viewers are either witnessing something that's timeless which has been captured by a professional event lighting company or one that's effectively unwatchable due to a lack of skills in such techniques.
Those attempting to try lighting on their own can take advantage of the tips below on the best techniques in this area:
Positioning
Knowing exactly where to place lighting can sometimes be a mystery or be determined by the venue where the event is taking place. One basic rule of thumb is to place the lighting as high as possible, in order to avoid the prospect of shining lights into a performer's eyes. A best-case scenario is to place or rig them to the ceiling, if possible.
Another issue that should be addressed is the elimination of shadows, which can be accomplished by adding backlighting. That means placing such lighting behind the person (or people) as well as putting lights on the side in order to make sure that in any video presentation, any faces, as well as the stage itself, can be seen clearly.
Moving Lights
This aspect of lighting is something that's not for the faint-hearted, considering the level of expertise that's required to handle the job. In addition, the time required when it comes to programming can serve as a challenge for individuals or groups on a tight schedule. The good news is that for those that use those, this piece of equipment can make for a much simpler process.
The reason relates to the pre-programming that allows for color changing which will look professional in nature. When it comes to focusing controls, usually a two-person job, the choice her will boil down to what's needed. That means choosing between Ellipsoidal, Par Can and either Cyc or Strip Lights.
Finally, a consideration of motorized shutters allows those in charge of lighting to immediately eliminate a light without turning it off. Any lighting of this sort generally needs time to warm up, something that can kill the pace of any stage production.
The Importance of Cues
One of the integral aspects of the best lighting techniques is to do the proper background on the performance. That involves the building of cues, which means envisioning exactly how you want the production to come across, whether or not it's being captured on video. That eliminates the perilous prospect of what's known as lighter's block from developing during the course of an event and turn a potential guessing game into an organized schedule of pre-programmed decisions.
There can be key differences when considering the particular console that's being used for an event. An HTP console is an earlier version that remains functional, but an LTP, also known as a moving light offers the chance to simply have the last cue in place in order to record a current cue. When events jump around or are being rehearsed, the ability to maintain state will help present a smooth, instead of choppy, look on video.
Layered Lighting
Considering different types of stage lighting is vital. Simply beaming light onto a stage will do the job, but there can be circumstances that demand the use of layered lighting. This will bathe the stage in one particular light and allow for a pattern to be inserted, which will blend the two together and deliver a much deeper impact on the presentation.
Capturing the Mood
Stage productions can run the gamut from serious drama to high comedy, which means that the lighting needs to properly capture those moods. If music is part of such productions or if it's strictly a musical performance, the lasting effect of that effort will resonate more deeply when brighter lighting is used for fast or uplifting songs and darker hues are part of slower or more downbeat tunes.
Video Editing
Trying to capture a stage performance on video is something that involves getting everything right the first time. There are no -retakes in this instance, so the lighting has to be correct from the outset. Doing this helps reduce the scope of any video editing project and is something that's effectively eliminated when consultation beforehand takes place.
Making Life Easier
Trying to master such techniques takes time and may very well be something lacking for those in charge of a program of this sort. The quickest way to eliminate such stress is to contact an event lighting company to take over.
Showtech Productions offers a full-service platform to their clients, which gives such productions access to professionals in the field and state-of-the-art equipment. If your group wants to eliminate some of its stress from your stage production, contact Showtech at 972-988-0033 or simply fill out their online form.