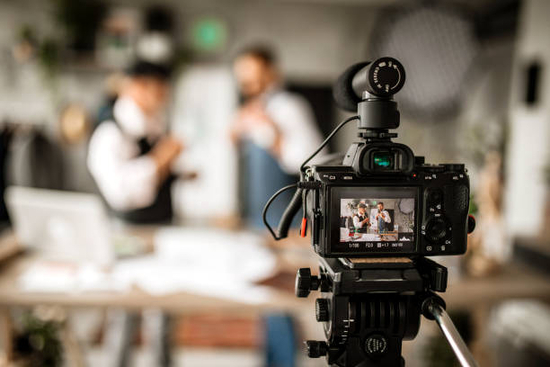 The 2020 global pandemic saw live event streaming go from being an influencer trend to every marketer's marketing staple. As of writing, more than 35% of marketers use it as part of their digital marketing strategy. This figure is expected to increase as online video content continues to establish dominance in the digital marketing realm.
Despite its increasing popularity, live streaming an event can be pretty daunting, especially for the novice. If you're one, this guide will walk you through the basics of how to live stream an event so you can get started.
Why Live Stream?
Wondering why you should bother with live event streaming? Here are a few good reasons to try it.
1. Consumers Want Live Content
The popularity of live video has grown in leaps and bounds. A survey shows that 80% of consumers prefer live video over reading a blog, while another survey shows live content holds a user's attention 10-20 times longer than prerecorded content.
Brands globally are realizing the huge marketing potential in live video and responding appropriately. As noted earlier, 35% of marketers already use it, and brands will reportedly invest over $100 billion in this type of content by 2023.
Learning how to live stream now and maximizing it will help you keep up with trends and stay ahead of your competition by delivering the type of content consumers desire.
2. Maximize Your Exposure
Live streaming creates a sense of urgency, encouraging more current and prospective clients to tune in to your event.
Even when you're hosting a physical event, live streaming makes it accessible to the countless people who couldn't make it in-person or prospects who shy away from physical events. And when you use a professional video hosting platform with a global network, you maximize your exposure even further by making your event accessible to prospects in remote regions all over the world.
What's more, with a professional online video platform, you can archive your event so those who couldn't join the live stream can watch it later.
For more tips on making your live stream more professional look here.
3. More Engagement
Since it's happening in real time, live streaming an event creates a sense of inclusion and allows you to humanize your brand.
You can interact with the audience through live chats, Q&A sessions, or polls, allowing them an opportunity to ask questions and have their questions or concerns about your products or services addressed in real time. As a result, they feel more valued, increasing brand loyalty.
These interactions also provide even more value later, since you can always review the questions, poll results, and live chat comments to identify what you're doing right, where you're failing, and how you can improve.
4. Live Streaming is Cost-Efficient
All you need for live event streaming is a quality video and audio source (consider using multiple to improve streaming quality), a video encoder, a streaming destination, and reliable internet connectivity.
That means no costly event venues and sound systems (unless you also plan on hosting a hybrid event) and no paying for expensive video editors. If anything, live event streaming can boost your bottom line since you can always monetize it through ads, or event tickets.
How to Set Up a Live Stream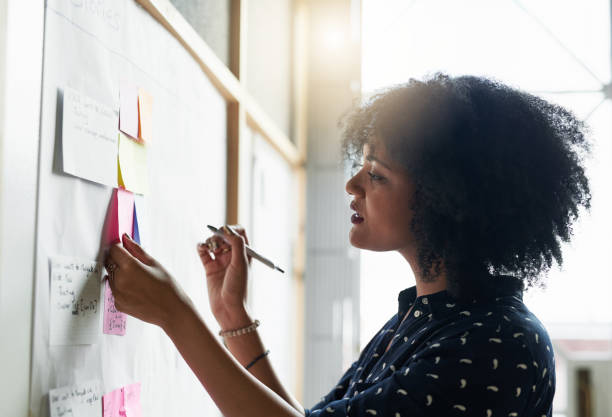 Since it involves setting up multiple devices, live streaming can feel pretty technical and sometimes even intimidating. But fret not because here's a step-by-step streaming guide to help you out:
1. Plan Your Event
The secret to any successful event – be it live, physical, or hybrid – is proper planning. That said, for a successful live stream, do your due diligence by identifying:
Your goal: What are you hoping to achieve from your live stream? Defining your goals beforehand allows you to ensure every bit of the live stream is focused on accomplishing them. For instance, if you're hoping to generate more engagement,  you'll need to ensure your hosting platform supports Q&As, live chats, and other features that promote audience participation.
You'll also need to come up with creative ways to engage your audience. For example, to get their interest in your live stream going, run a poll on your socials so they can vote for the segments they prefer. If your goal is to earn revenue, then you'll need a platform with monetization opportunities.
Your target audience: If you want to create live content that aligns with your target audience's interests and fits their schedules, you need to consider who they're during planning. For instance, if you're targeting an international audience, you may need to prioritize time zones, where they like to watch live content, and whether your professional video hosting platform supports live content delivery on a global scale.
Live stream planning helps you choose the right topics and guest moderators for your event. It also helps you come up with an interesting segment flow so your audience stays engaged throughout.
2. Select an Online Video Platform
Also known as a professional video hosting platform, an OVP is the streaming destination that lets you broadcast your live video content. Popular options include YouTube, Facebook, and Instagram.
While you can always use these for free, consider choosing a professional hosting platform since it offers you better content customization control, monetization opportunities, enhanced security, and audience engagement features that you'll miss out on if you were to use free hosting platforms.
With a professional hosting service, you also don't have to worry about distractive ads. And since the live event stream is embedded on your website, professional hosting services boost traffic to your site and offer you better control over potential leads.
You even get detailed data on how many viewers tuned in, how long they were on the stream, how they viewed, and even the pages they visited on your website after the live stream. Here are features to prioritize when choosing a hosting platform:
Advanced video security and privacy features
All-device video hosting so your live event is playable on smartphones, tablets, and other mobile devices
A video CMS so you can easily edit, group, upload, embed, or delete batch videos for your pre-recorded live streams
3.  Set Gear Ready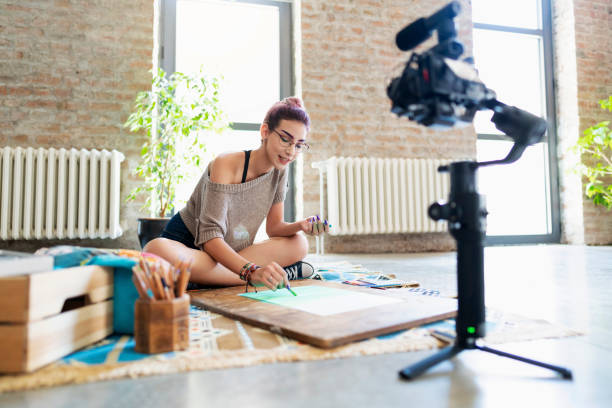 Now onto the technical bid – you'll need broadcasting equipment. While you can always use a basic kit (smartphone/tablet/webcam, tripod, and a mic), investing in quality video and audio equipment will not only make your live event stream professional, but it'll also significantly boost its quality.
And this matters more than you may think. Fifty percent of viewers will abandon a low-quality live stream within 90 seconds while online videos that lag on startup often experience a higher abandonment rate. That said, you'll need the following gear for your live event broadcast:
Camera: There are plenty of options nowadays. From cheap entry-level models that offer great video quality but require an investment in excellent lighting, to prosumer cameras, and the more expensive professional cameras.
Audio equipment: While video quality is of the essence, excellent audio is even more critical. So, while you can use an entry-level camera, consider investing in a professional-grade XLR microphone or audio source to maximize the quality of your audio. If you plan on using multiple audio sources, consider getting an audio mixer, too.
Switcher: If you're planning a multi-camera and audio live stream, you will also need a live production switcher to switch between the different video and audio sources in your setup.
Lighting equipment: Proper lighting during a live stream reduces dark shadows, glare, and gets the best out of your video camera by preventing oversaturation or undersaturation.
Accessories: Besides professional-grade video and audio sources as well as proper lighting, accessories such as tripods, light stands, mic arms, cables, and LED rings will improve the quality of your live event stream and make things significantly easier. Consider adding branding accessories, too.
4. Set Up Your Encoder
A video encoder modifies RAW video files into digital, internet-friendly formats suitable for live event streaming. Essentially, there are two types of video encoders: software and hardware.
A software encoder is typically a program that runs on devices such as laptops and PCs. Software encoders are usually more popular because they're affordable, highly customizable, and receive continuous updates that come with advanced encoding features. On the downside, these encoders are heavily reliant on your laptop or PC and as such, can be slow since you're also running other programs on it. You may also need a capture card.
Hardware encoders on the other hand are small, portable devices specially designed for live streaming. That means they're faster and don't need a capture card. However, they're difficult to upgrade since they come with specific video settings, and unlike software encoders which are sometimes even free, hardware encoders are often more expensive and mostly used in professional circles. Once you decide on what works for you, configure your encoder and move on to the next step below.
5. Connect Your Source Devices and Go Live
With your encoder ready, all you need to do is connect your camera and microphone (or any other video and audio sources you might be using) and then click start on your hosting platform to get the show running. How you go live will vary depending on your hosting platform, which is why it's essential you select a good one. Do a few dry runs a week or three days before the live event date to test whether:
Your internet connection is reliable
Lighting is good enough
Video and audio sources are well positioned and working as they should
Guests can access the stream seamlessly
On the D-day go live and don't forget to embed your event stream into your website, socials, and other media outlets so you can promote it.
Check out more tips for live streaming at home.
Back to You
As the next big marketing trend, live event streaming is quite extensive. We've covered the basics of how to live stream so you can get started and capitalize on the array of benefits it has to offer. And to make your experience even easier, we stock and supply a range of high-quality video and audio sources as well as offer event streaming services in the Dallas, TX area.
Get in touch with our team today for inquiries on our services or to request a proposal. You can also check out our portfolio here.